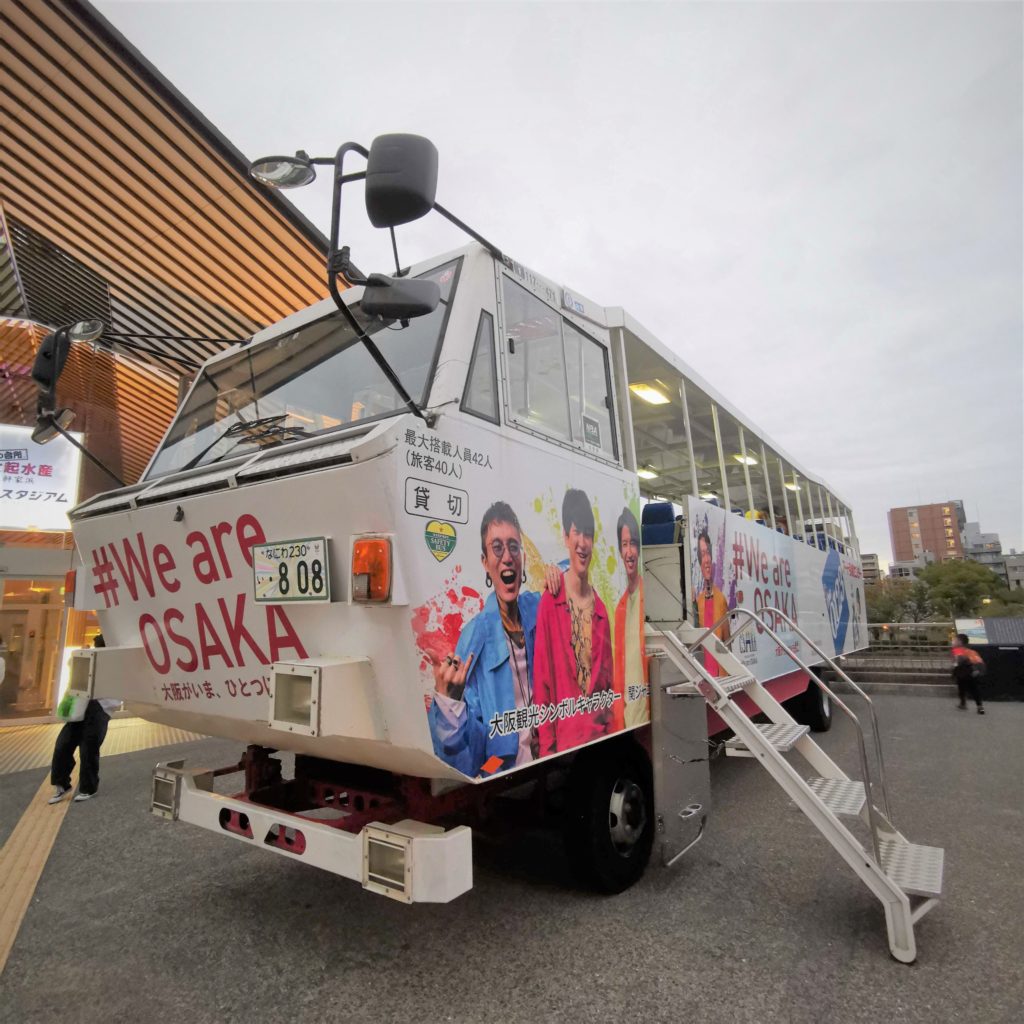 Amphibious vehicles are very suitable for touring. The reason being, you can enjoy the view from both land and water in one trip. In Osaka, you can make wonderful memories by joining the only tour of this kind with Osaka DuckTour. They have super comical tour guides and it's a lot of fun.
The vehicle is currently specially wrapped with photos of a popular idol group from Osaka, so it's very eye-catching when out on the street. The guide girl recommended us to wave at the people looking at the vehicle, as most Osaka people are very nice and funny, they were all waving back at us!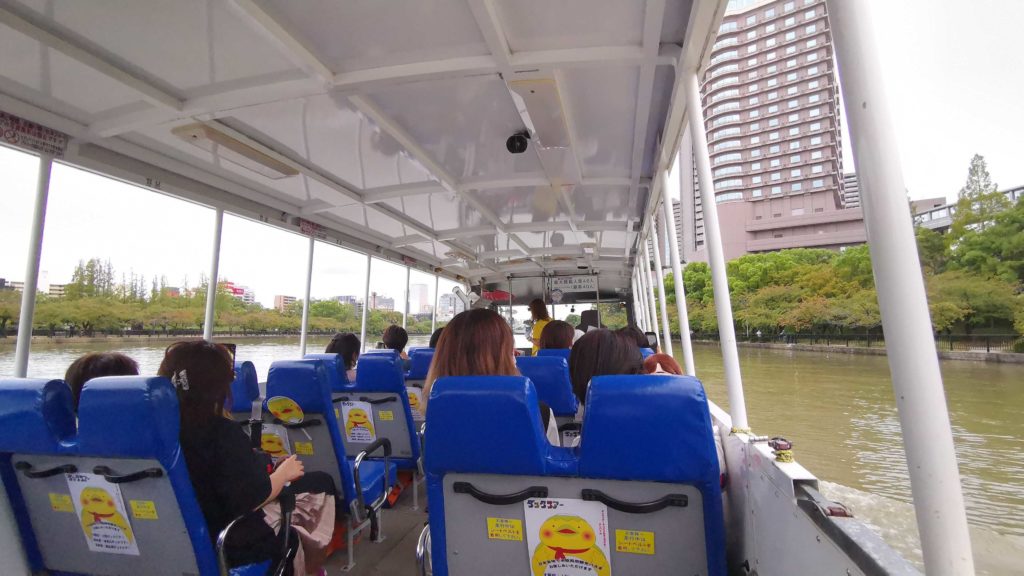 During the tour, the guide introduced to Osaka Castle, Okawa river (Kyū-Yodo River), Osaka Mining Bureau, Tenjinbashisuji Shopping Street, with her comical style including many historical and current event stories. We could also see the bottom of many bridges from the river. And what surprised me is it was quite thrilling when the vehicle jumped from the land to the river. It created a huge spray of water which just like an amusement park attraction.
The vehicle has no glass windows, so you can feel a soft wind from outside. However, the guide said, "We are using heating system in summer, while cooling system in winter. If you come on a rainy day, congratulations you can enjoy the Batsu game!" which made me laugh in spite of myself. Join the Osaka DuckTour, then you can enjoy both views of Osaka and Osaka culture!