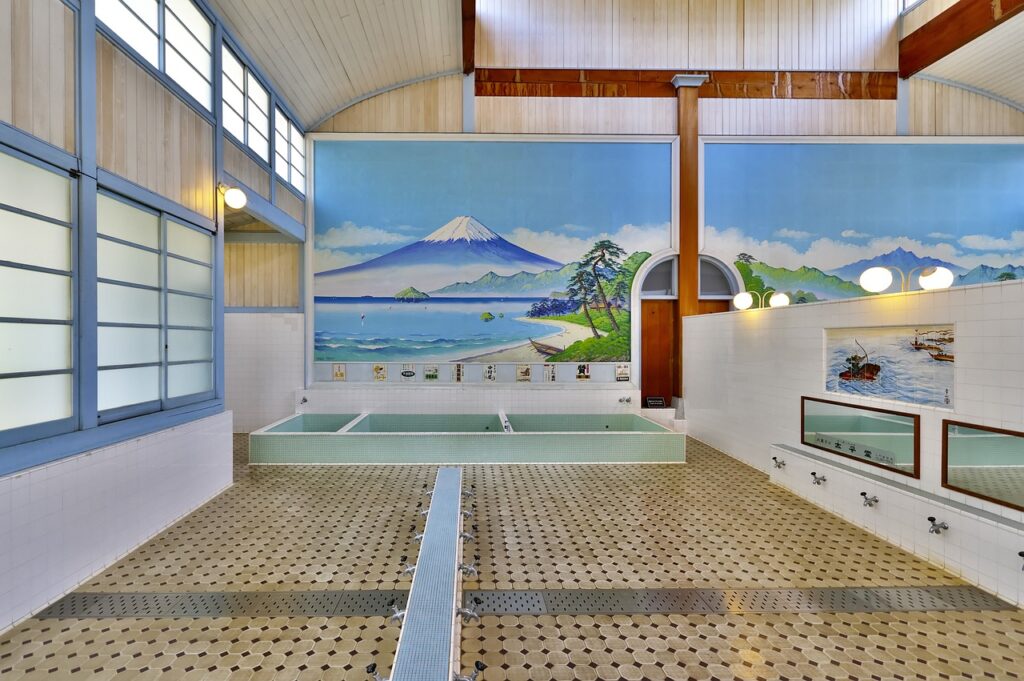 In Japan, there is a long-standing tradition of public hot spring baths called "sentō."
Sentō is loved by many people as part of Japan's bathing culture and community.
In this article, we will introduce the charm and enjoyment of Japanese sentō.
Please take the time to relax and experience it while interacting with the local people.
History of Sentō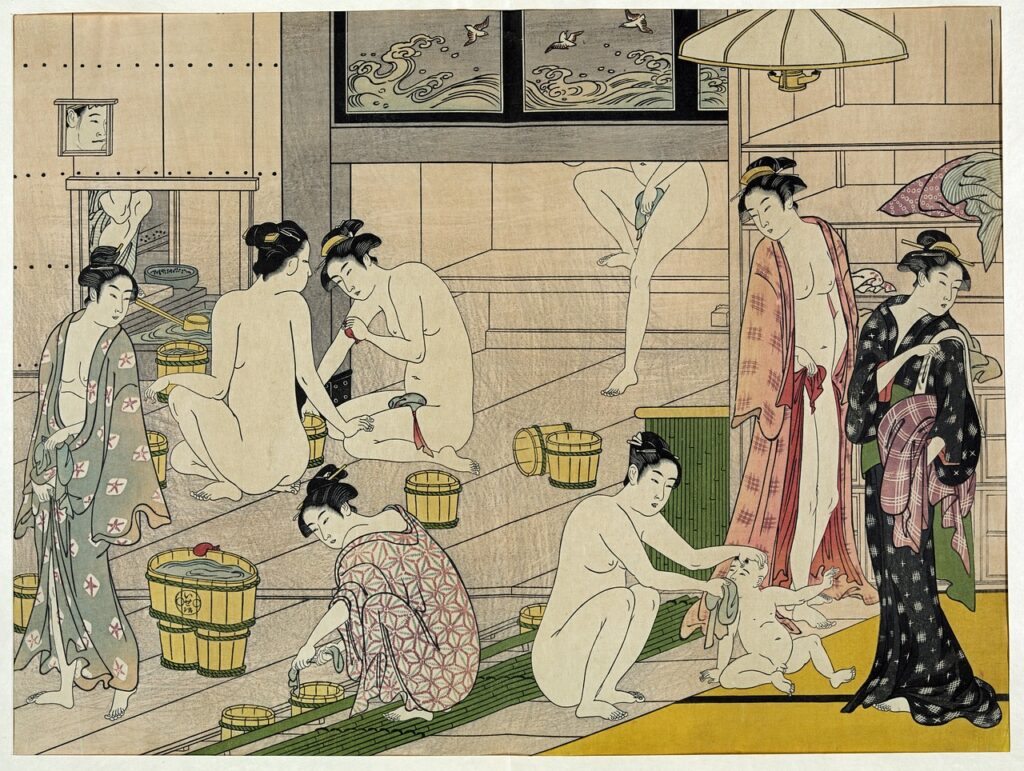 The history of sentō is ancient and is part of Japan's bathing culture. Here, we will provide a detailed introduction to the origins and development of sentō. By visiting historical sentō, you can experience traditional Japanese customs and culture.
Ancient to Medieval Times: The prototype of sentō existed since ancient times. In ancient Japan, hot springs and therapeutic bathing were common, and people enjoyed bathing in hot springs and rivers. During the medieval period, bathing facilities were established in Buddhist temples and samurai residences, and bathing culture gradually spread among the common people.
Edo Period: Sentō became popular during the Edo period (17th to 19th century). During this time, the population increased, urbanization progressed, and the importance of public hygiene became recognized. In urban areas, many rivers and springs were available, leading to the emergence of sentō utilizing these resources. Wooden sentō, in particular, became common, and unique architectural styles and facilities developed.
Modernization and Western-style Sentō: From the Meiji period to the Taishō period, Japan underwent modernization. During this period, influenced by Western culture and technology, Western-style sentō appeared. These Western-style sentō featured tile and marble decorations, Western-style bathtubs, showers, and other facilities. The Public Bathhouse Law was enacted, strengthening hygiene management.
Postwar and Present: After World War II, sentō once again became an integral part of people's lives. Particularly during the chaotic postwar period, when housing conditions worsened and many households lacked bathing facilities, sentō played a crucial role as a sanitary bathing place. Nowadays, numerous sentō operate primarily in urban areas, offering a variety of types and services.
The history of sentō is closely intertwined with Japan's climate, culture, and the evolution of public hygiene. Even today, sentō is widely used by many people and has become part of Japan's social landscape and culture.
For the Japanese, sentō plays a significant role not only in cleansing the body but also as a community space and a place to relax. Especially for the elderly and those living alone, sentō provides an opportunity for social interaction and building connections with others. Additionally, in many areas, sentō is considered as part of community development and is combined with local specialties and events, becoming a tourism resource.
From a public health perspective, sentō has played an important role. Throughout history, sentō has emphasized hygiene management and adhered to hygiene standards for communal use. Moreover, in addition to being used as bathing facilities, some sentō also offer services aimed at health improvement and beauty.
In contemporary Japan, numerous sentō operate in urban areas and tourist destinations, showcasing diverse designs and atmospheres. There is a wide range of sentō styles, from traditional wooden ones to stylish ones equipped with modern facilities. Recently, there has been a growing popularity of sentō utilizing natural hot springs with their beneficial effects, as well as facilities offering services like bedrock bathing.
The history of sentō is long and closely connected to Japan's climate, culture, and the evolution of public hygiene. Even in the present day, sentō continues to provide tranquility and enjoyment to people by blending traditional elements with new features.