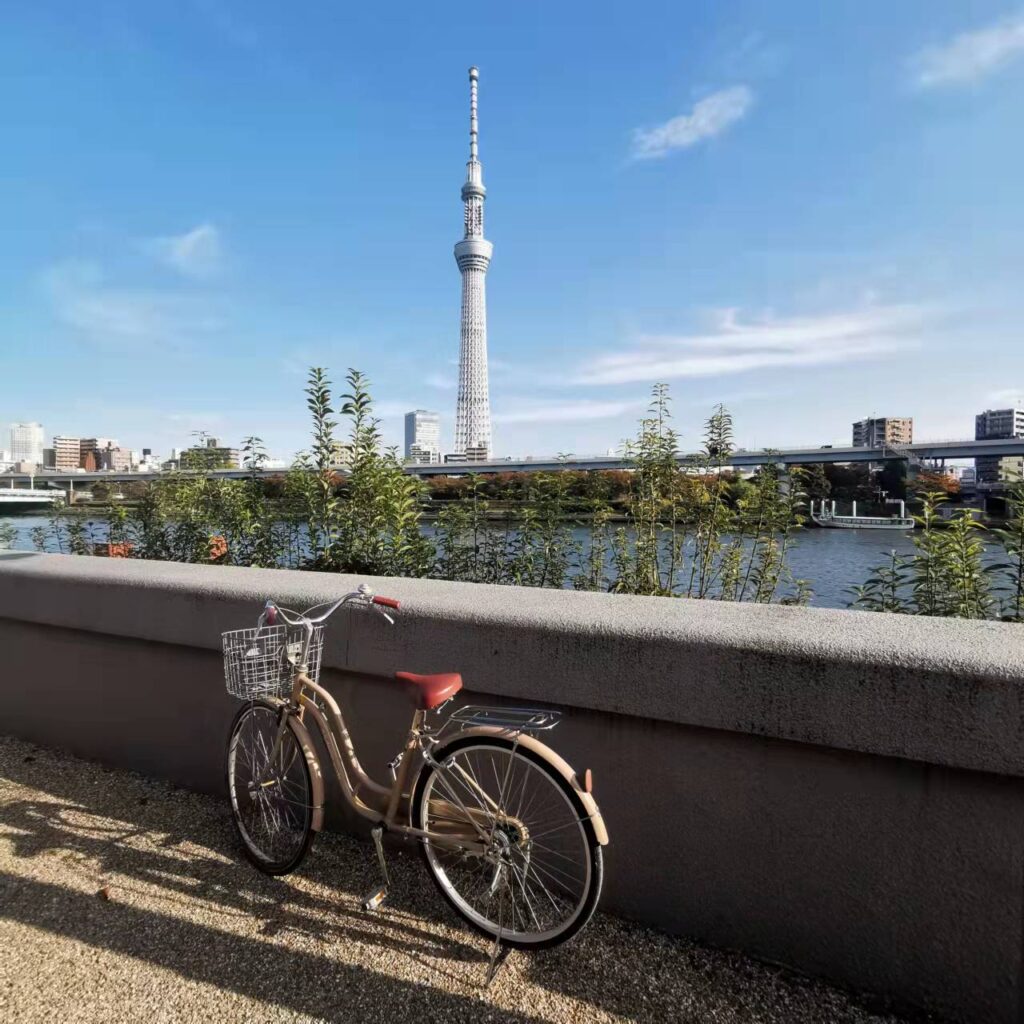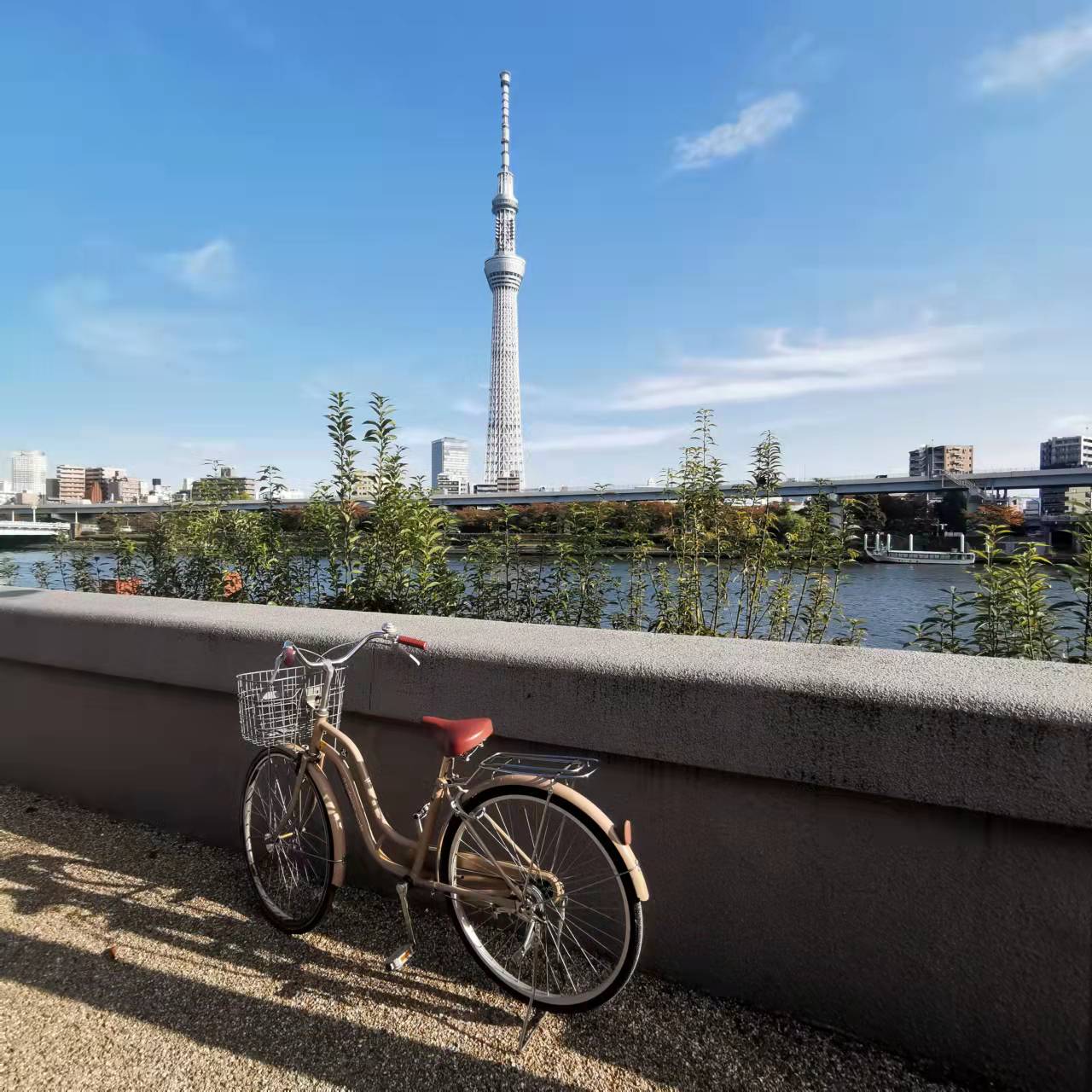 This autumn, with few typhoons and lots of sunny days, it's the perfect season for a weekend stroll. I have recently discovered a new walking route from Asakusa to Skytree, which I would like to share with you.
Asakusa and Skytree are also two of Tokyo's most popular tourist attractions, both are located in the downtown area, with the Sumida River and old residential areas in between. It used to be usual to take the train to Skytree after sightseeing in Asakusa, but recently a walking route has been developed, which has a nice view of Skytree from the Sumida River with fashionable shops lining the street.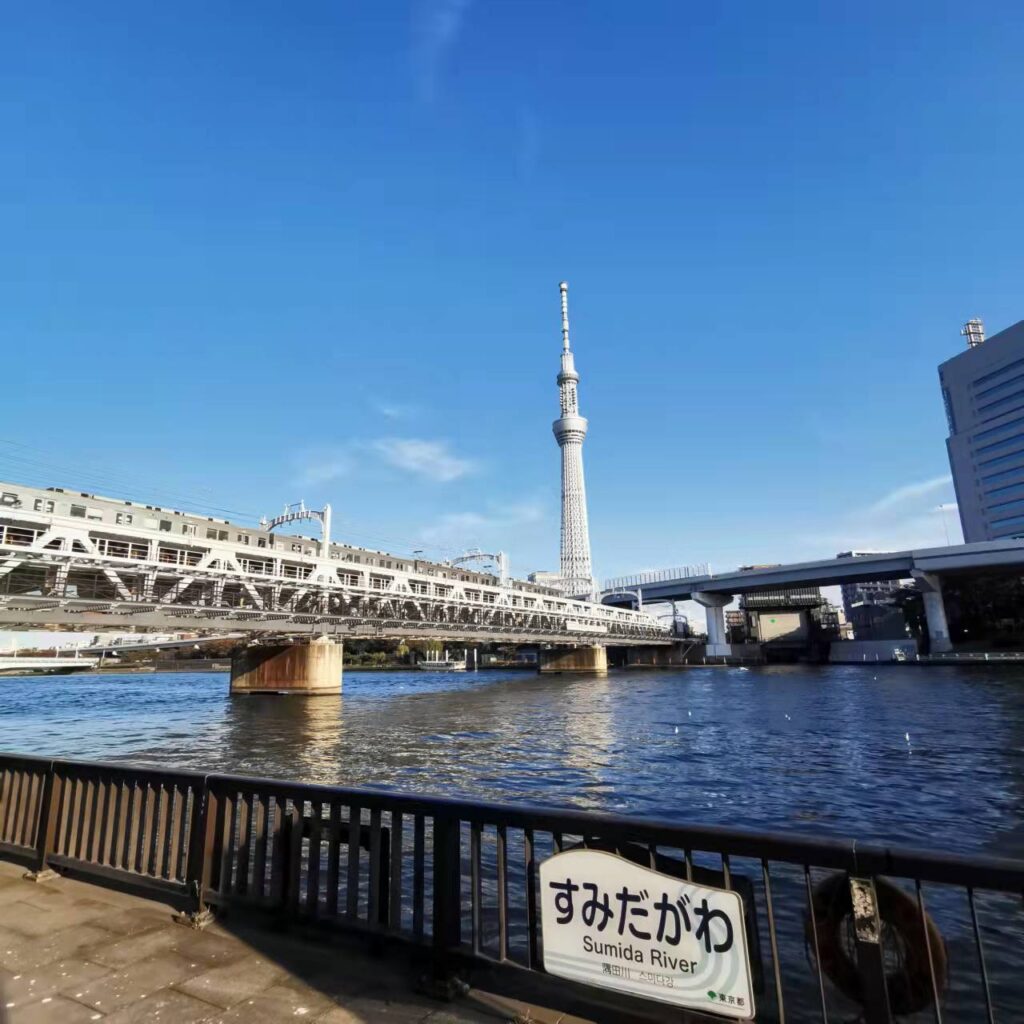 The only way to cross the Sumida River used to be by train, but now a walkway has been built under the railway bridge so that you can walk across! Instead of the short flash of a view from train window, you can enjoy the smell of the river and the sound of the waves on the water and the seagulls flying in the air.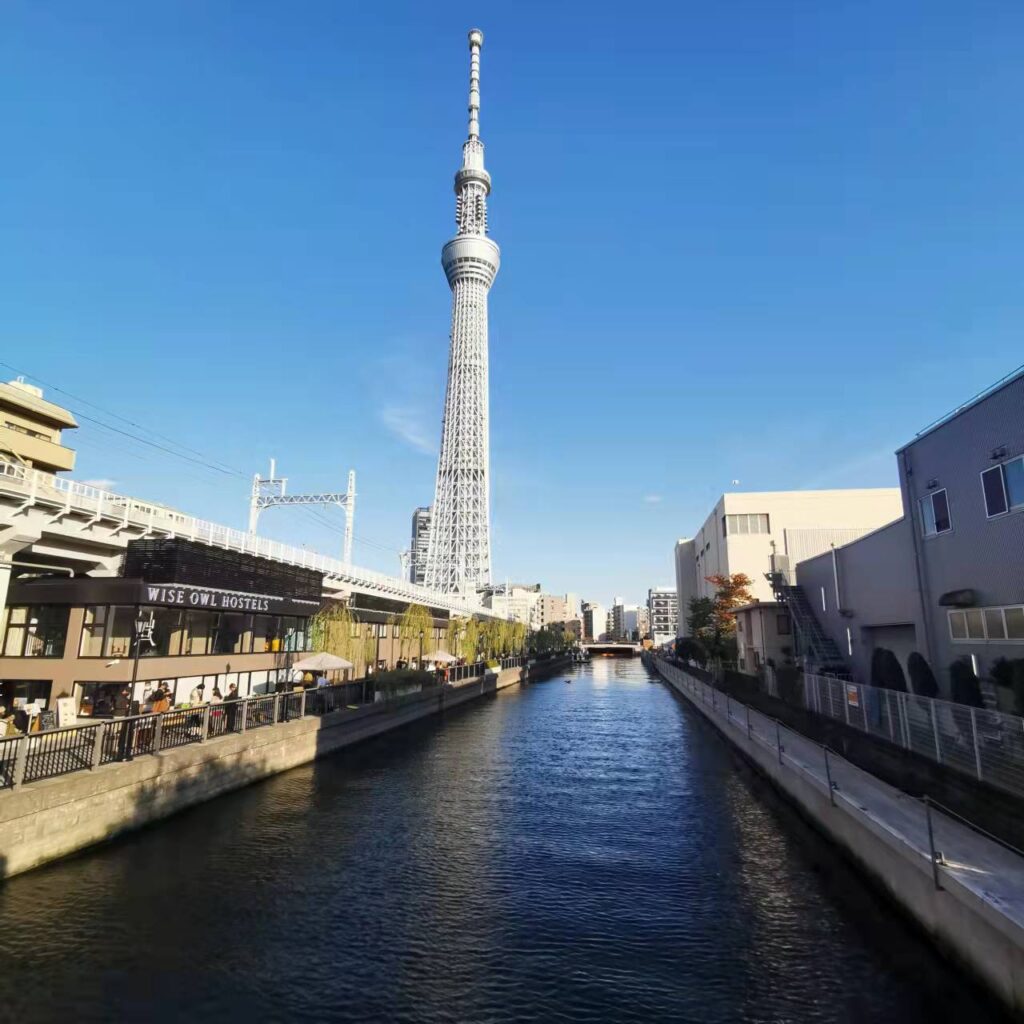 After crossing the big river, you can walk along the smaller stream to reach Skytree, but there are stylish cafes, grocery shops and rock climbing clubs along the way, as well as an artists' market on Saturdays and Sundays, so it is a great place to spend some time.
We didn't get to see all of these shops last time as our goal was Skytree, but next time I'll take more time to look at all the shops too!