Around the Christmas season, it is popular in the US to bake and decorate Christmas cookies. All kinds of cookies are popular around the Christmas holiday season, but especially sugar cookies in fun Christmas shapes, decorated with colored frosting.
I've never seen this done in Japan, but recently had the opportunity to join a cookie decorating class.
The instructor provided freshly baked cookies and hand made frosting and taught us how to decorate cookies with royal icing.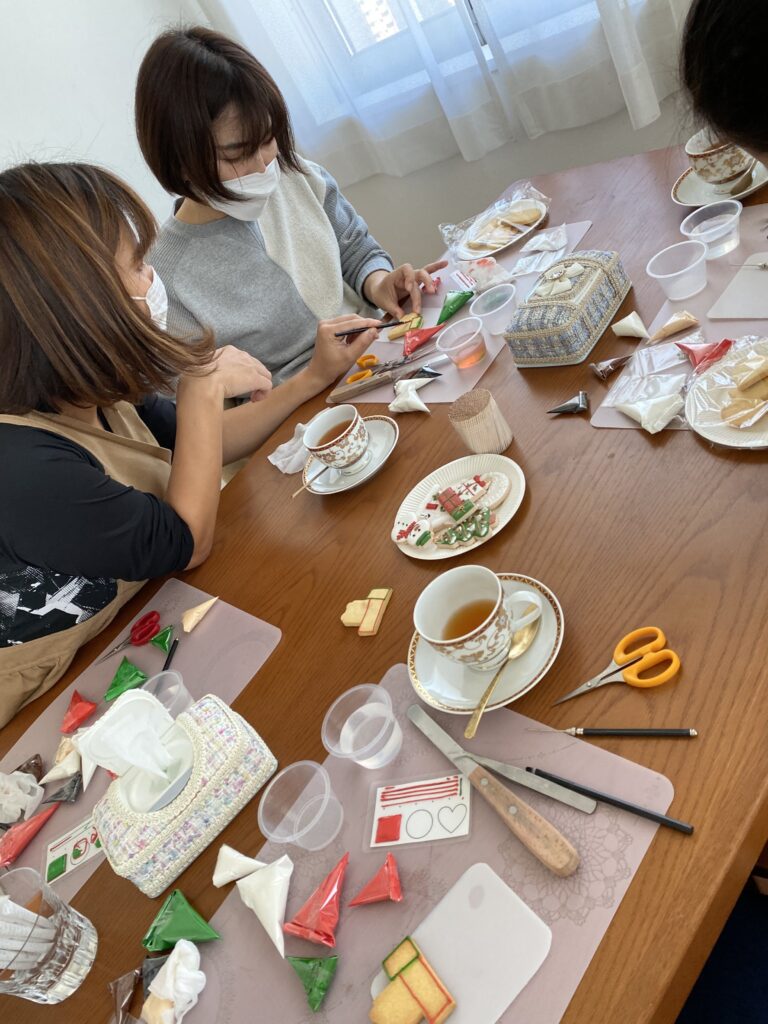 It took 4 hours to decorate 5 cookies, but it was a lot of fun and I am impressed with how my cookies turned out! Almost too good to eat!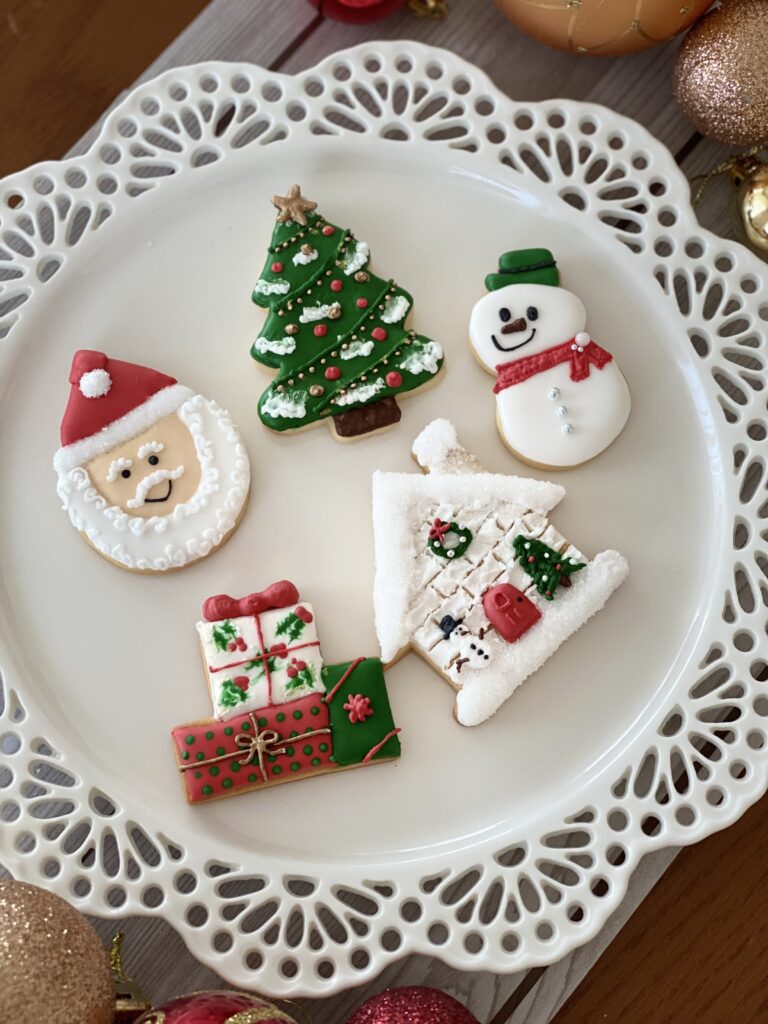 The western Christmas celebration continues to gain popularity in Japan and you can find all kinds of ways to celebrate the holiday season!