Asakusa is a popular area of Tokyo. You can enjoy the traditional Japanese atmosphere of the temple but also view Sky Tree or take a pleasant walk along the Sumida River.
Let's start our visit by taking a "time leap" and feel the old vibes of Japan. First, let's go to the majestic "Kaminarimon" gate.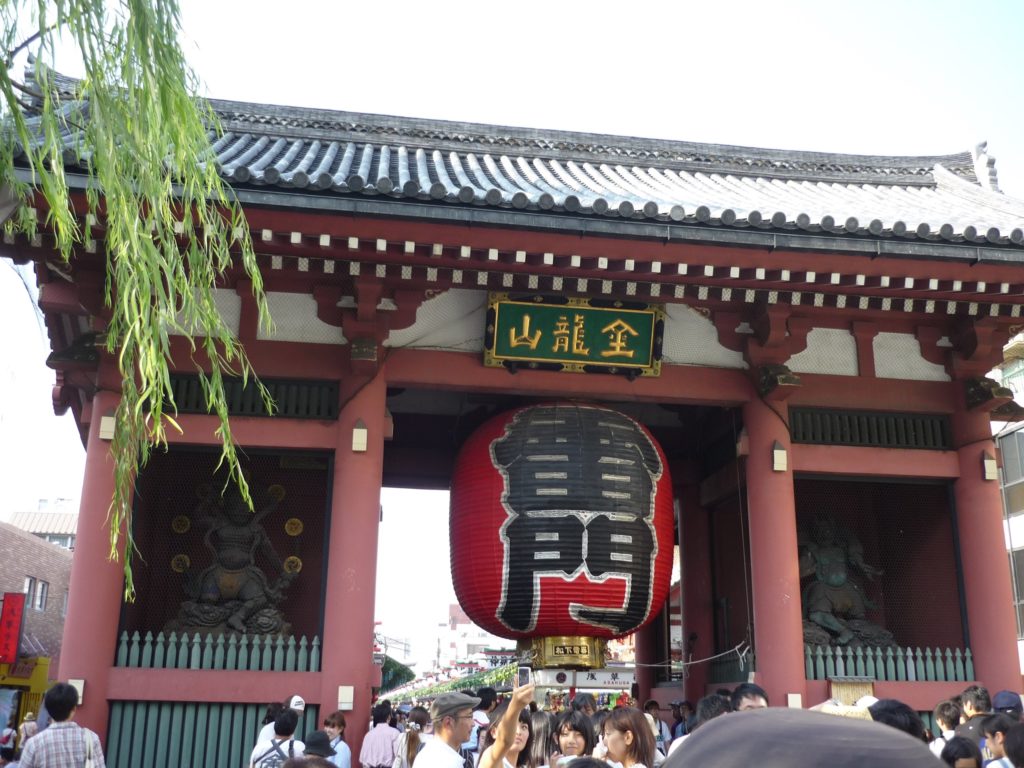 Let's take some time to observe it before passing through. Our starting point is a huge lantern about 4m high and weighing 670kg! Try to immerse yourself into times gone by and slowly head to Sensoji.
We walk through Nakamise shopping street, which is a unique and special route to go to the temple, it gives the feeling of the old traditional atmosphere.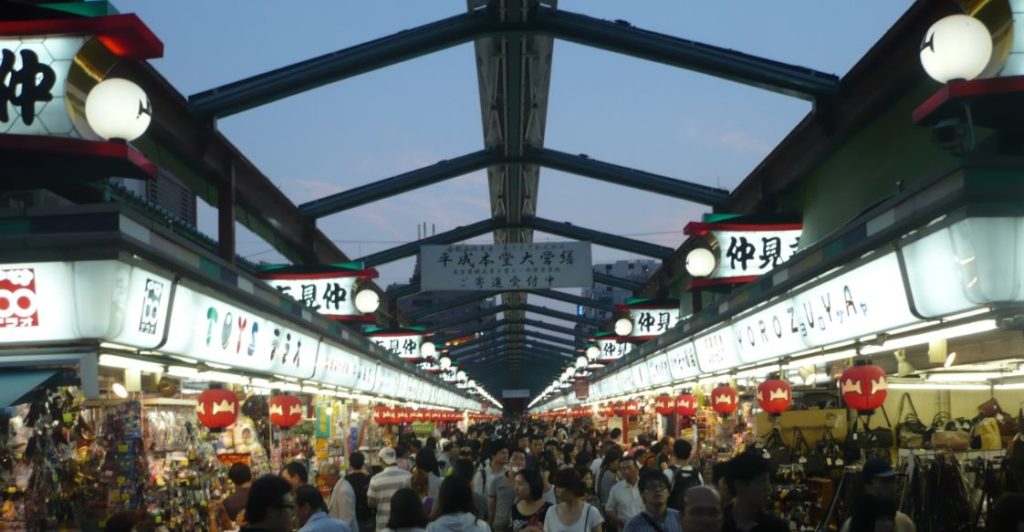 Right before arriving at our destination, let's have a small break with a delicious "Age Manjyu" snack and continue our tour in a good mood.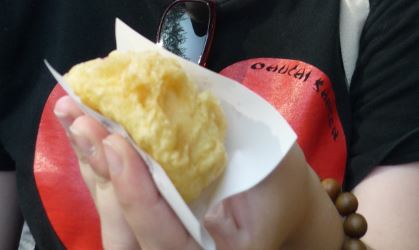 We go through another huge gate and we can draw our fortunes – oh! This time is "Kichi (good)"! – . We use the smoke of incense to "protect us", wash our hands at the fountain and share our feelings of thankfulness to the god of the temple. Once we're done at the temple, it is time to come back to the present.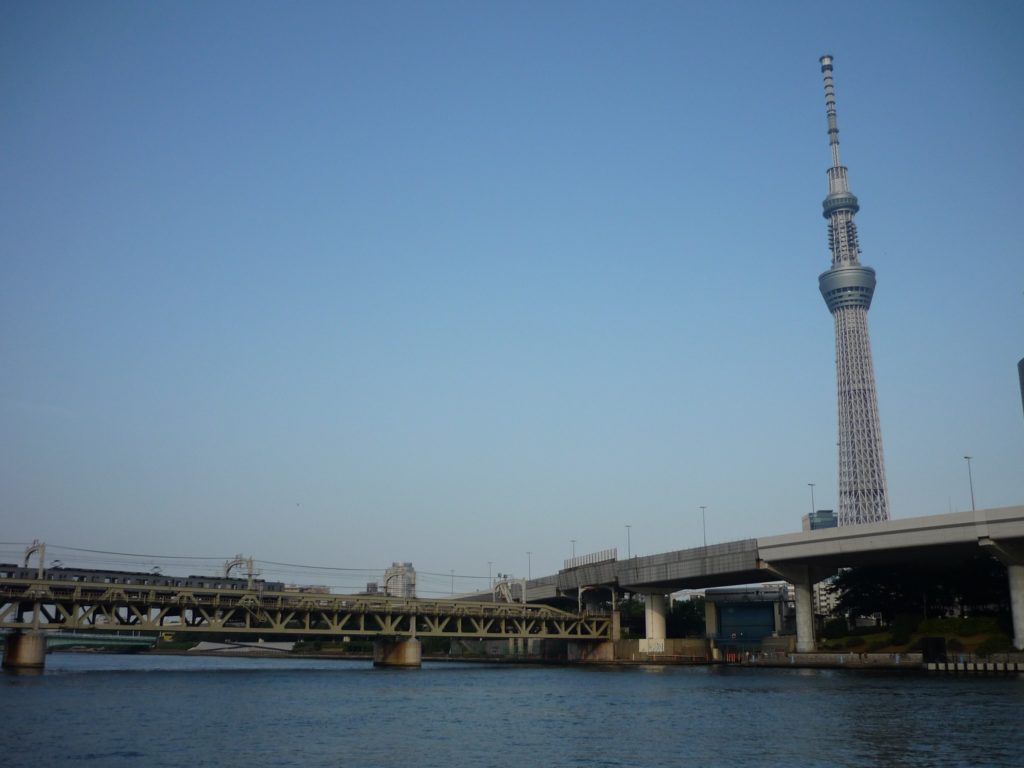 Next let's walk along the Sumida River, right next to the temple. It feels good to be refreshed at the riverside, and a little bit surreal at the same time – remembering the old times of this area while having the Sky Tree in front of our eyes which is a very modern symbol of Japan.