When people hear Shibuya, most mainly think of the following 2 things: Hachiko and the scramble intersection.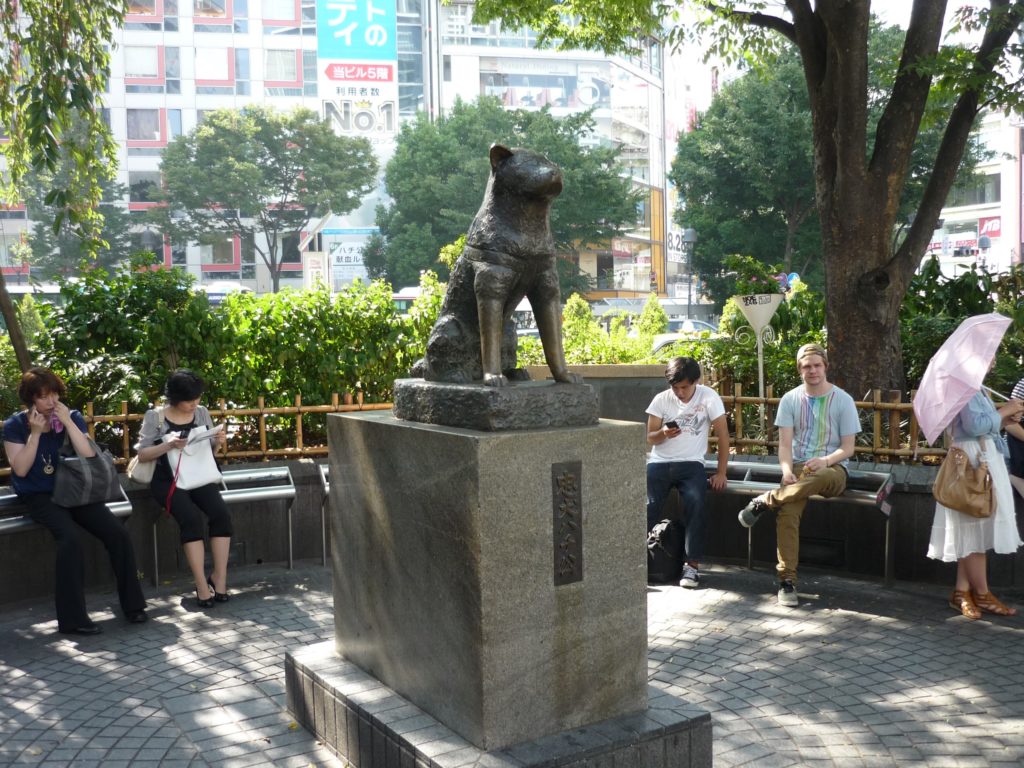 Shibuya is a district of Tokyo that is full of energy where young people like to gather but not only that, there are also many IT companies/venture companies there. When you exit the station, it's popular to meet friends at the Hachiko statue. Let's first take a picture together next to Hachiko, and start our Shibuya introduction tour!
Let's start at the Hikarie building so that we can look at the view of Shibuya from up high. Get in the high-speed elevator, and go directly to the 11th floor. A 3D model display representing the future of Shibuya is displayed, I look forward to see how it will change over the next few years. Look out the windows and you'll see the view of Tokyo towards Shinjuku. I start to lose myself in my thoughts… "Tokyo is so big, but with this scenery, it doesn't feel that far away either" Then I'll have a look at the scramble intersection way down below. When the traffic light turns green, it suddenly looks like a beautiful dance with all those people crossing. Did you know that after Shinjuku station, Shibuya station is the busiest in Tokyo?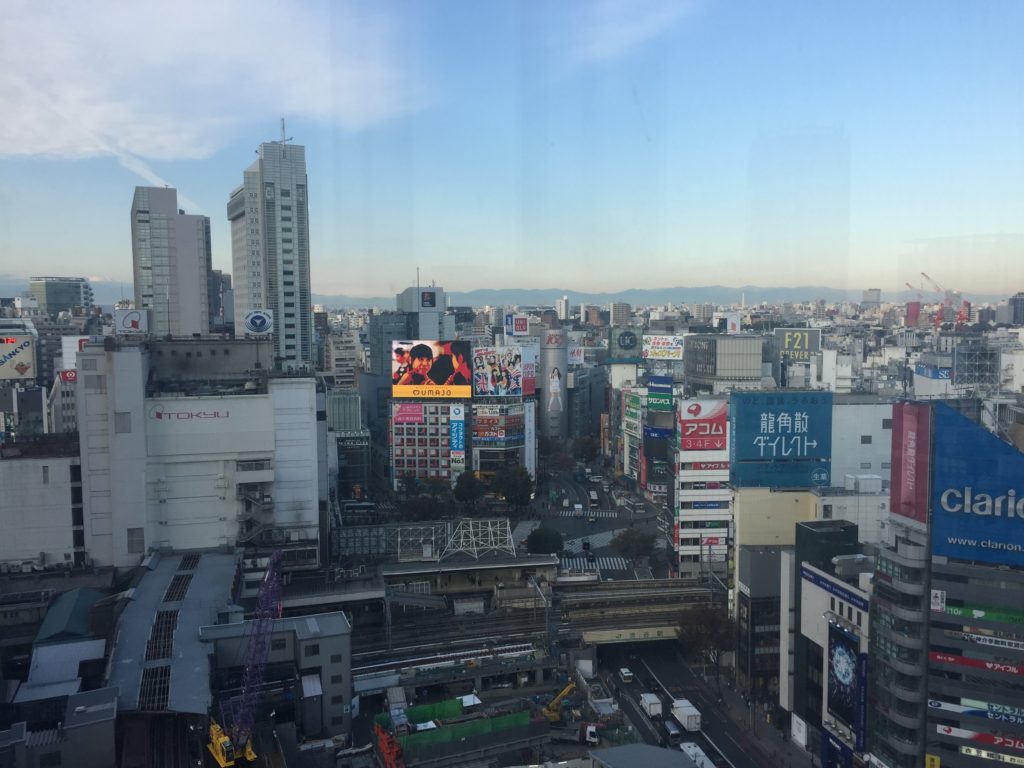 Also, if you look at the opposite view, you can see the mountains surrounding Tokyo. Look closely and you can see Mt. Fuji on a clear day! Seeing Mt. Fuji from here feels like a privilege and makes me feel relaxed.