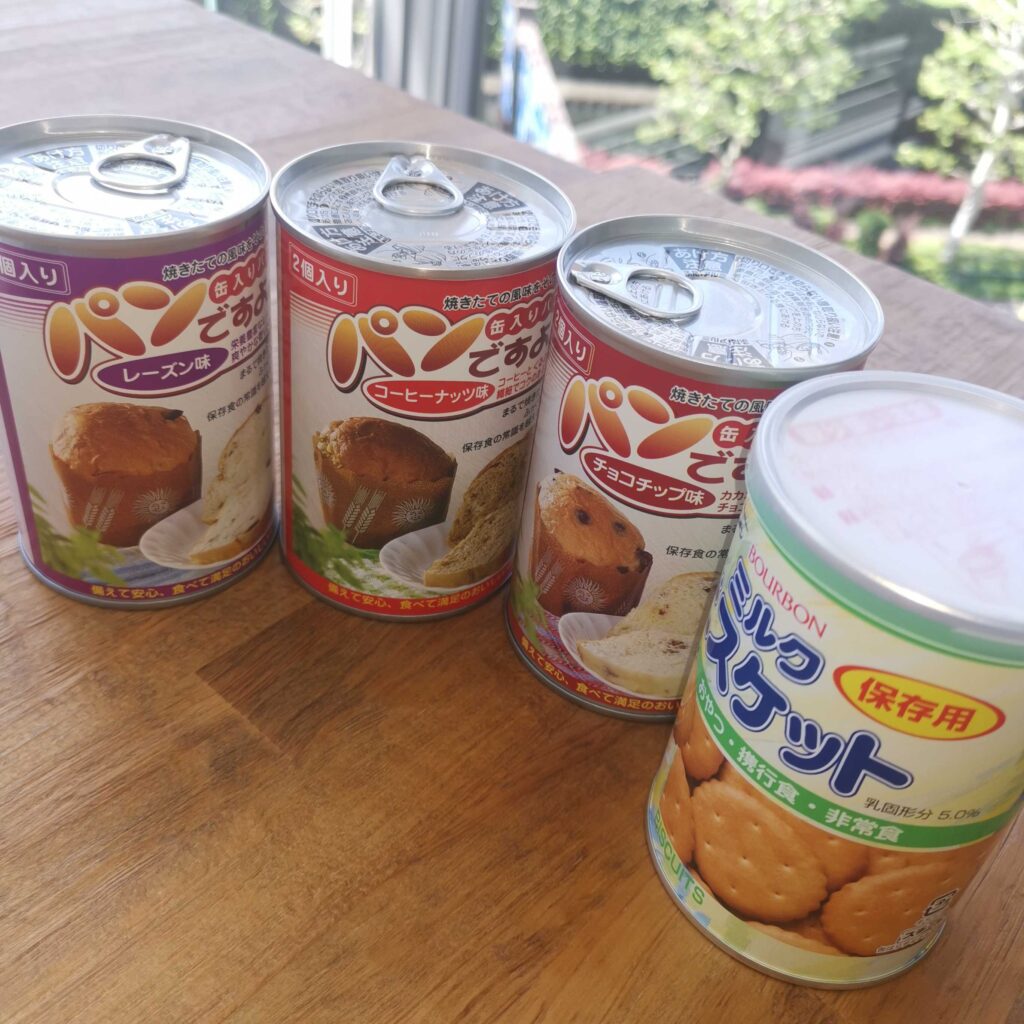 When people talk about emergency food, many of them may mean instant noodles. However, it would be difficult to make hot water in a disaster, so real emergency food should be able to be eaten without any preparation. As Japan is an earthquake-prone country, emergency food is normal and important for people in Japan.
This photo is of some emergency food in my office. It is getting close to the expiration date, so they are offering to everyone to use up. These emergency food packages are good for about 2-3 years. People will share and use up the emergency food when it's reaching the best-before date and then will buy new ones to stock and save with their emergency kit.
Despite the long best-before period, emergency food is becoming more and more delicious. In the right of the photo, you can see a can of sweet biscuits. The other three are bread, chocolate chip, Raisin and coffee & nuts. I chose the chocolate chip to take home for my breakfast this coming weekend!
I think it is a good habit to keep emergency food at home and in the office. It's also important to eat the old ones when the time comes and buy the new ones to stock up on.