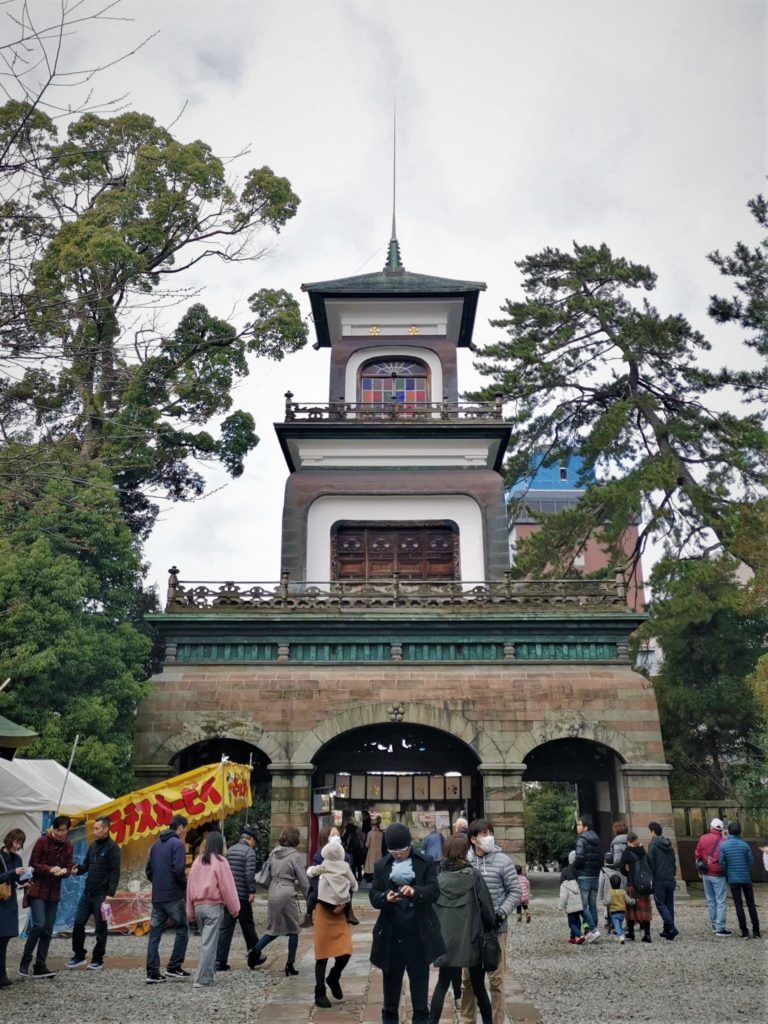 When traveling in Japan, visiting temples and shrines is a popular activity. However, for some foreign visitors, they may feel the temples and shrines all start to look the same after a while.
I would like to introduce Oyama Shrine, in Kanazawa, Ishikawa Prefecture, which could leave you with a whole new impression of Japanese shrines.
I visited Kanazawa during the last new year holidays. My plan was simple: to visit some famous spots such as Kanazawa Castle, Kenroku-en Garden, and have some nice seafood from Hokuriku.
When I was walking around in Kanazawa downtown, a fancy structure, with a light green roof and colored glass appeared in front of me. When I walked closer, I was surprised to see that it was a shrine!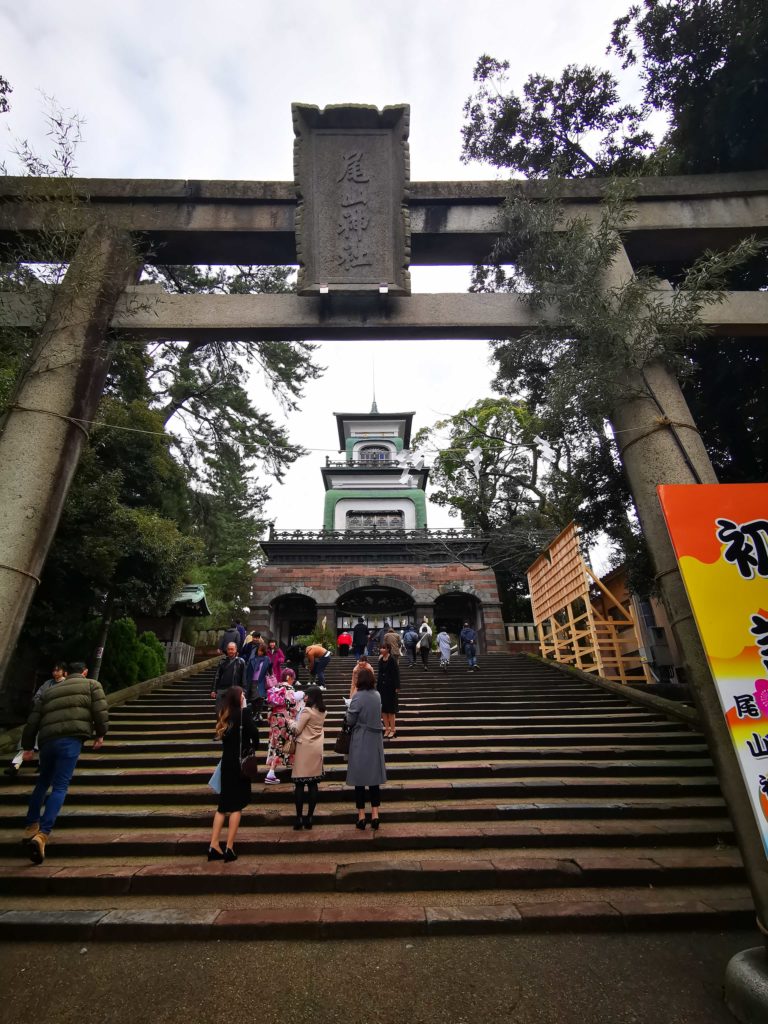 I checked Wikipedia immediately for more information. The structure I saw was the main gate of Oyama Shrine, which was built nearly 150 years ago in the Meiji era. Pseudo-Western style architecture (a mixed style with Europe and China architecture) was popular in those days.
There are many thunderstorms in the area so following the advice from a Dutch doctor, a lightning conductor was included in the design and is known to be the first lightning conductor in Japan. What's more, it was also a lighthouse for the port of Kanazawa in the olden days when there weren't skyscrapers and buildings on the street were not very tall.
A surprising discovery while traveling is always welcome. Are you tired of traditional temples and shrines? Why not have a trip to Kanazawa and visit Oyama Shrine!