It's officially rainy season here in Japan. I thought it started a few weeks ago, but it seems the official start is this week. This means that most days will be cloudy and overcast with rain for at least part of the day. It lasts around 6 weeks.
I'm not a huge fan of rainy season, but at least it tends to be cooler than the summer months after rainy season finishes.
My favorite part about the season is the hydrangeas. As you can probably tell from past entries, I really love all the seasonal flowers that bloom in Japan.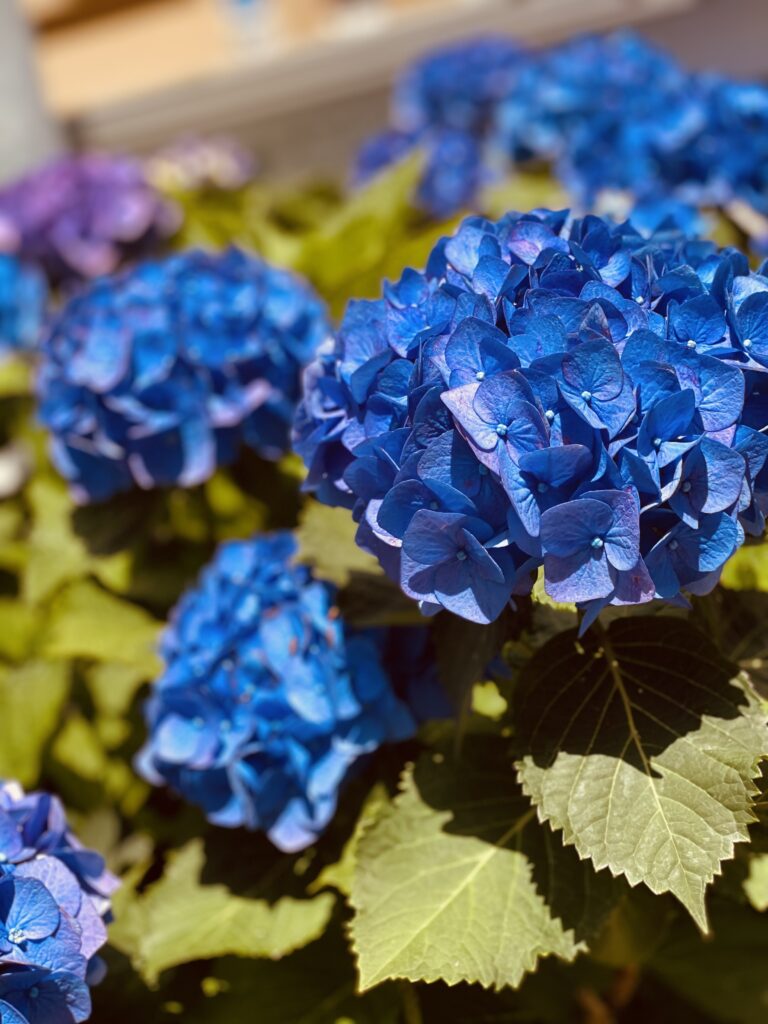 The hydrangeas bloom in all sorts of beautiful colors – mostly blues and purples but also some pink and white varieties can be seen. There are many huge hydrangea bushes and the flowers are so big and eye-catching. Many people's home gardens have hydrangeas too. Actually, I have one but it didn't bloom this year. I guess I'm not much of a gardener….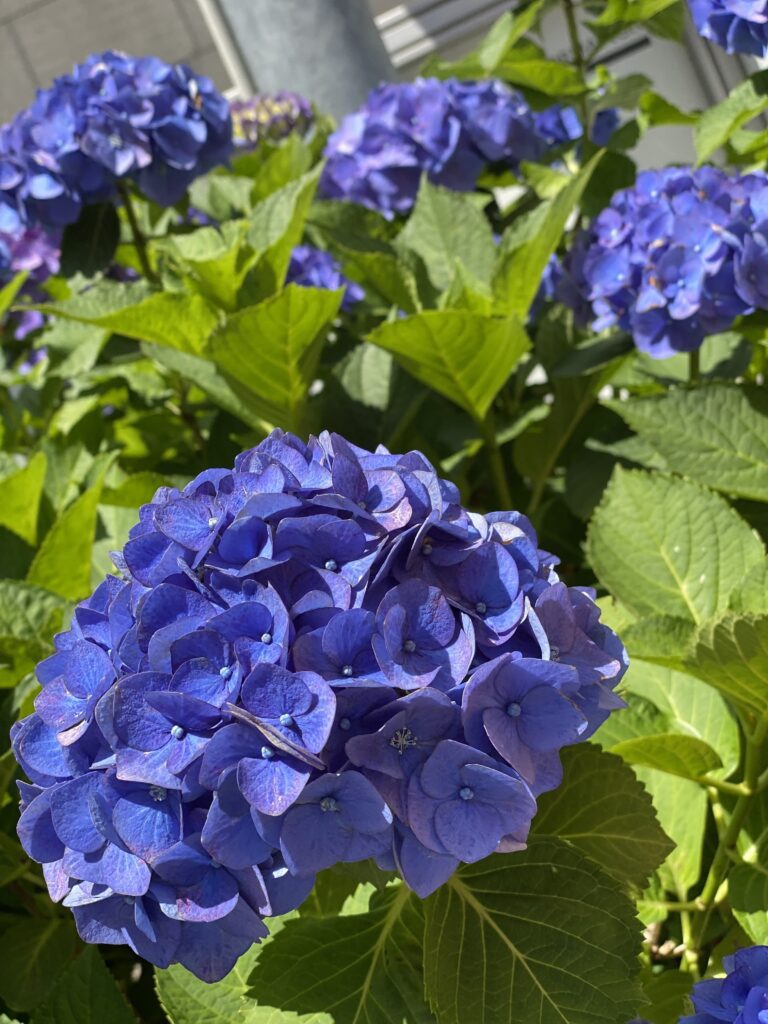 Is there a rainy season where you're from? I'm from California where we don't get much rain and never in the summer. California suffers from not enough rain so there tends to be wildfires and other problems because of it. But I must say, I love California summers!