It is early summer in Tokyo. The weather has become warmer and warmer, it could be more than 30℃ during lunch time. A chilled noodle dish is the best match for such a hot day. In Japan, we have many options of chilled noodles. As far as traditional Japanese noodles go, there is chilled Udon and chilled Soba, at the same time you can also see Hiyashi Chuka which means chilled Chinese, a cold noodle dish from China. What's more, Korean chilled noodles are available at the Korean restaurants around town. Asian chilled noodles are popular in the summer.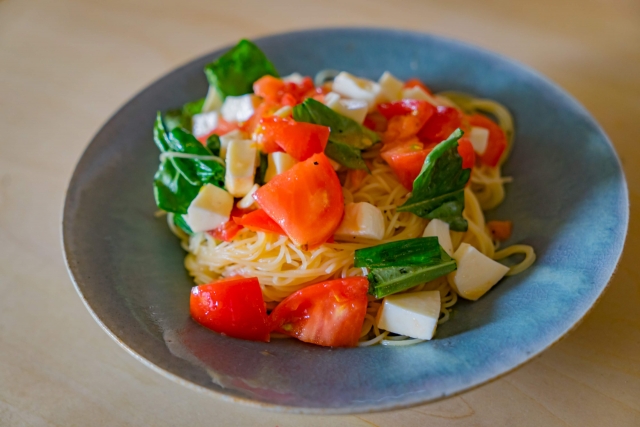 Recently, chilled pasta is popular as well. It is said that the first Italian chef who made chilled pasta was inspired from Japanese chilled Soba. The most famous chilled pasta, Chilled tomato capellini, was made by a Japanese chef.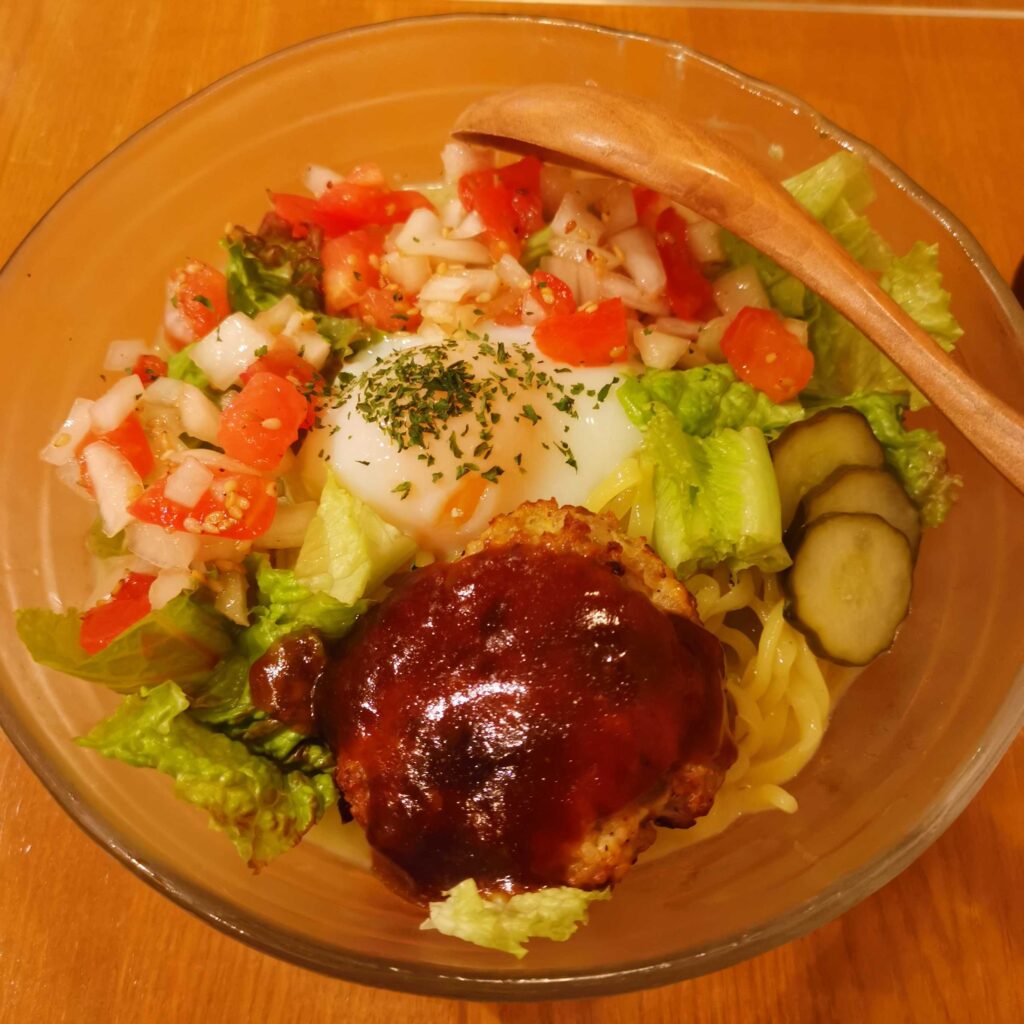 I feel that Japanese cooks are very active in making new chilled noodles. This is a chilled Loco Moco ramen dish, a limited summer menu item from a ramen restaurant nearby. The fried egg and chicken Salisbury steak toppings are from the idea of Hawaiian Loco Moco, but it's served on ramen and creamy soup instead of rice.
It was really nice, both the idea and the taste!