Recently I went to Asakusa to check out a friend's new Belgian potatoes (fries) shop. They were planning to open about a month ago but then Japan went into a state of emergency because of COVID-19 cases so the opening was postponed.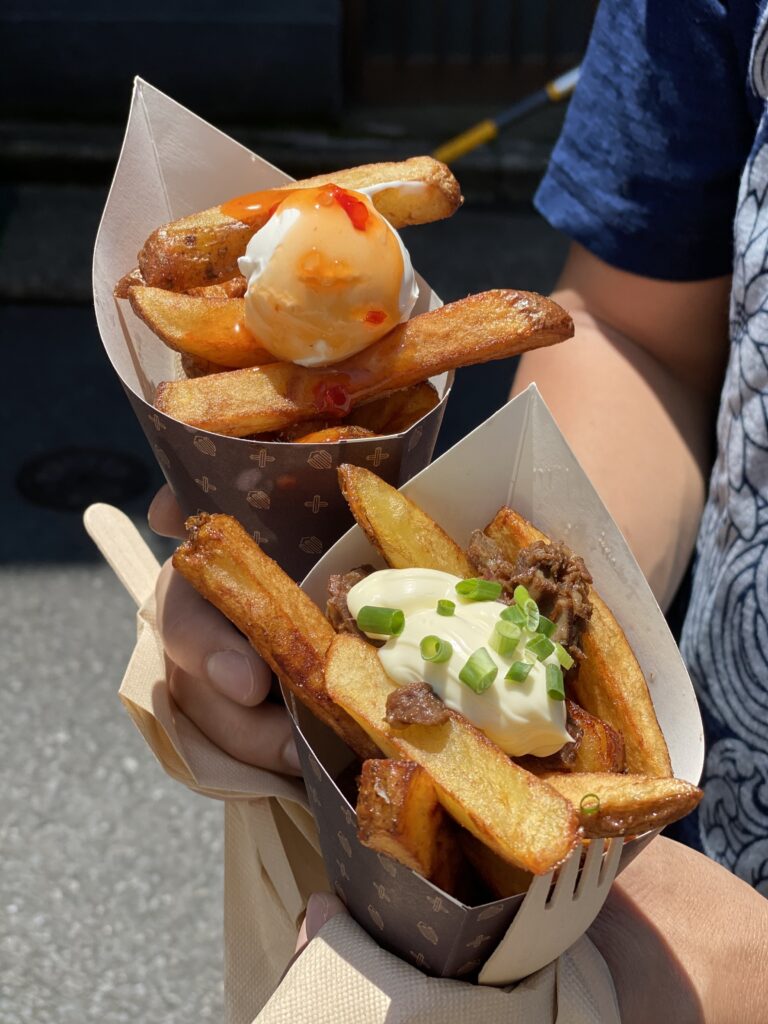 Anyway, the shop is small, just a take out window and 5 counter seats inside but that is okay since it caters to mainly take-away business.
There are a lot of small shops like this around Japan and I think it works well here. I have never been to a fries place like this and it was really good. The fries are made with fresh potatoes that they cut onsite and double fry so they are nice and crispy. The menu offers many toppings. We got a few different kinds to try.
In Japan, when a new business opens, the business receives a lot of flowers as a congratulations from business partners and friends. I think it also helps to attract new customers since it can draw a lot of attention to the front of the shop.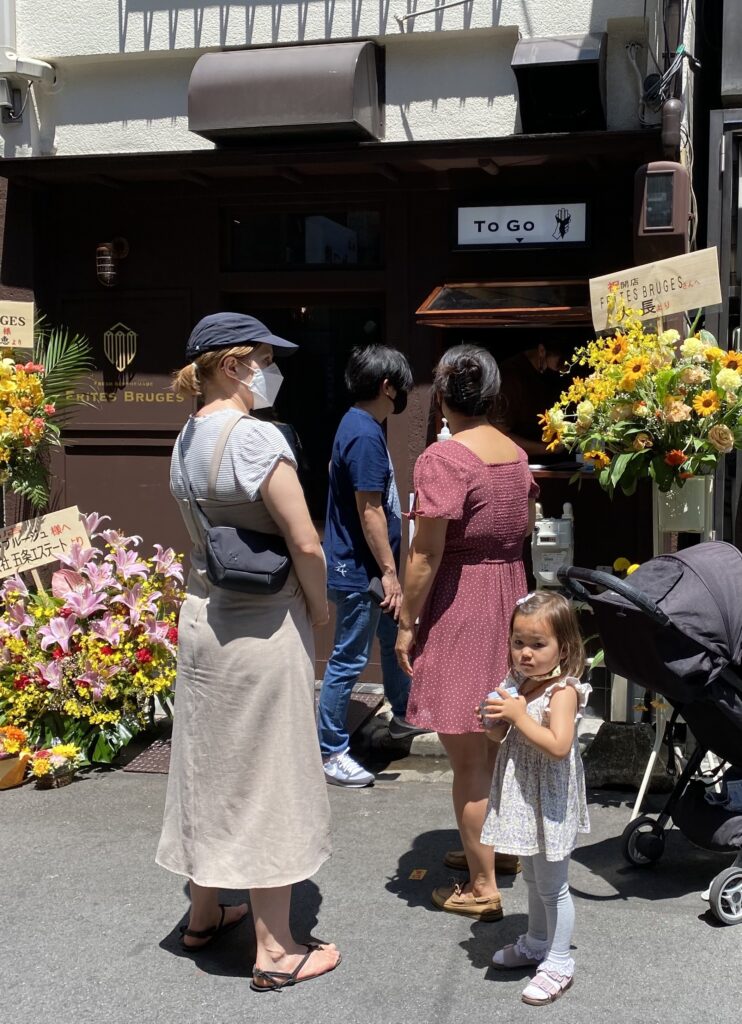 It was nice to support a friend's new business and also try a tasty treat. I hope the business does well!