Have you been to Yokohama? It's a major city just outside of Tokyo. It's a harbor city, with lots of views of Tokyo Bay from all over the city. I think it's one of Japan's most attractive modern cities. There is a lot to do in Yokohama, but I want to tell you a bit about the Minato Mirai area.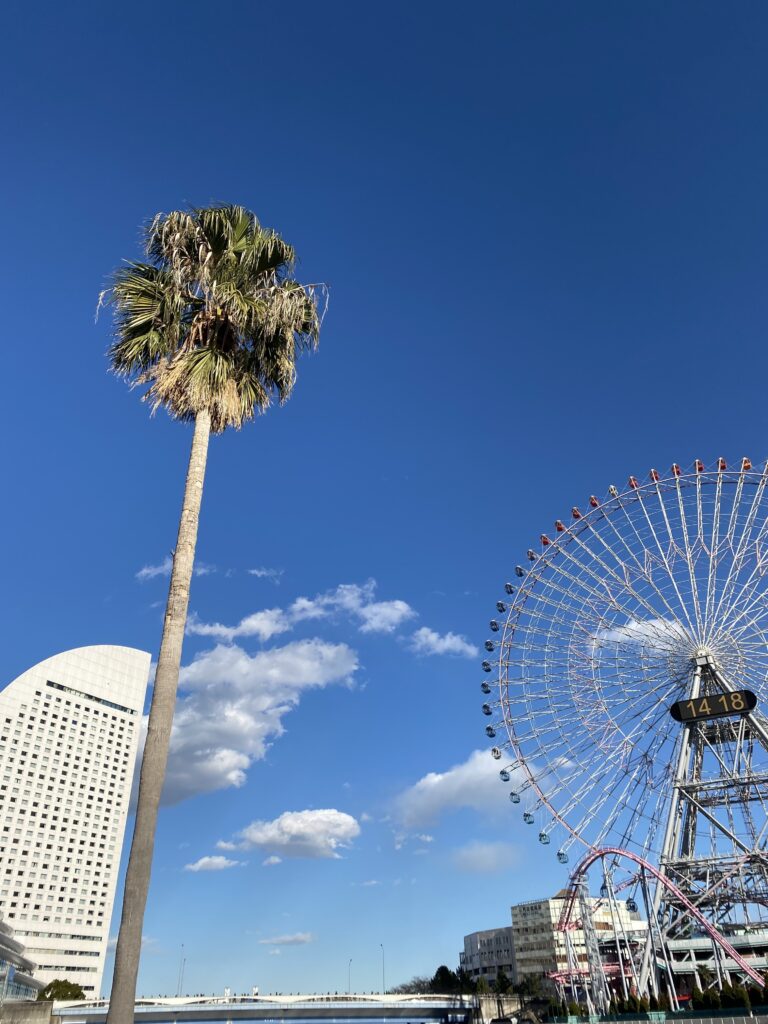 The landmarks in this area really standout. It's right on the water, and has the InterContinental hotel that is built to look like a sailboat (pictured on the left) as well as Cosmo World which is a small amusement park with a giant Farris wheel that can be spotted from afar. You can also see the famous Landmark Tower, one of the tallest (maybe the tallest) building in Yokohama.
Minato Mirai, meaning "harbor of the future" has a lot to do and makes for a fun day – especially if you have nice weather! The amusement park is small, but if you like rides or have kids, you can purchase a few tickets and enjoy the rides. There are a lot of shopping options in the area both in Landmark Tower and other shopping centers within walking distance.
Recently, a ropeway opened across the harbor called Yokohama Air Cabin. It offers a nice view of this area of Yokohama, although I feel it's pretty pricy for a ride (one way is 1000 JPY). I rode this one way, but didn't feel it was worth a roundtrip and enjoyed walking back to the other side through Cosmo World and the shopping areas.
There is so much to do in Yokohama, many museums, restaurants, Chinatown, etc – but I recommend checking out the Minato Mirai area.