Last week I visited Sendai city in Miyagi prefecture. It was a short trip, but I found a lovely stone statue near the train station.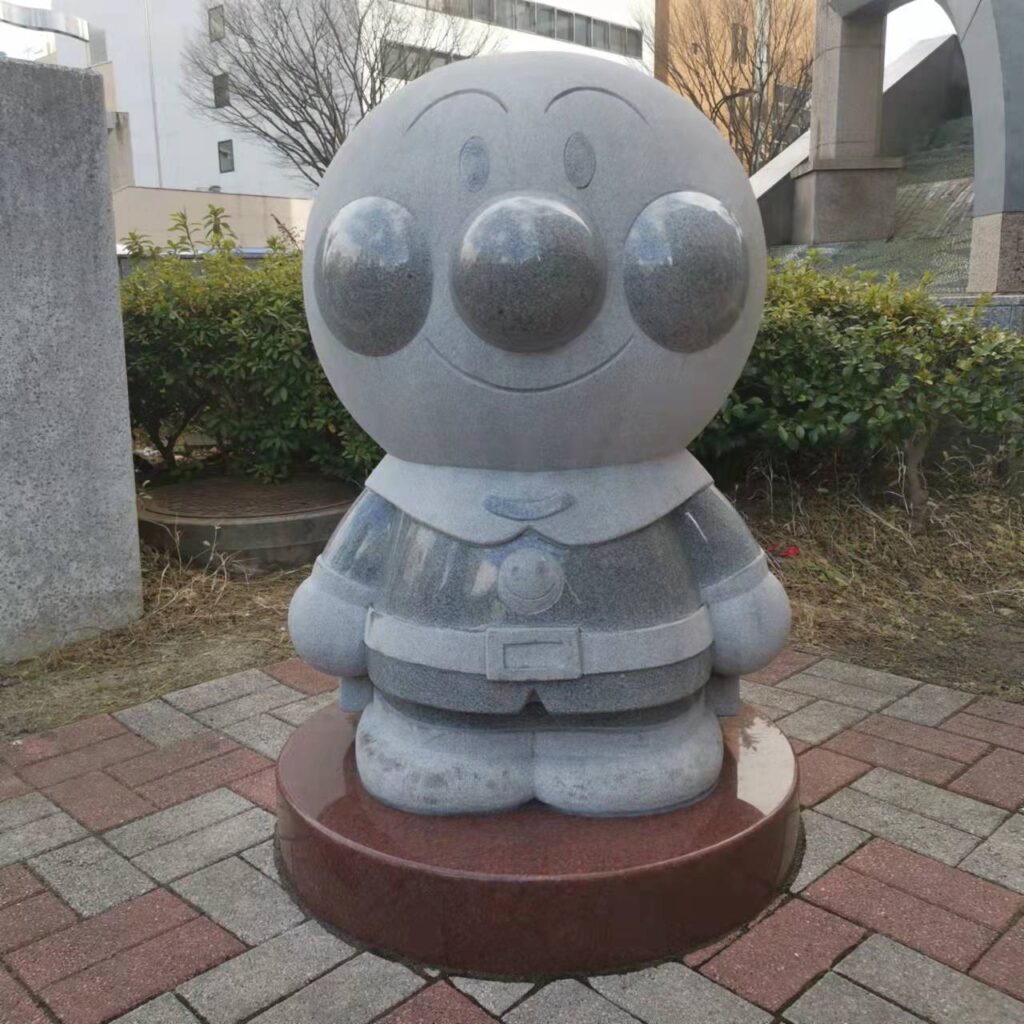 This is Anpanman, a famous Japanese animation character. Anpanman has been around since the 1980s and is still on TV every week with a new episode. The main character is a red bean paste bread hero who struggles to help people in need.
This animation is aimed at children and there are lots of cute toys and other merchandise of Anpanman and the other characters. If you've ever been to Japan, you've probably seen it in the shops. And because it's an animation that has been around for so many years, many Japanese people have grown up watching it, then raise their own children with Anpanman when they become parents. Many fans say that Anpanman has given them courage, and there are many families where parents and children have become fans together.
What kind of stone statues do you have in your town?