Summer in Japan might be very hot and humid but there are still many ways to enjoy it.
There are many rivers in the Tokyo area and the Tama river is one of them. It's on the border of Tokyo prefecture and Kanagawa prefecture.
Futako tamagawa is a great town by the riverside. It's got a laid back atmosphere and you can always find groups of friends gathering, families out and about, joggers, etc….
When you walk near the riverbank you can enjoy a typical Tokyo suburbs scene of trains passing over the river.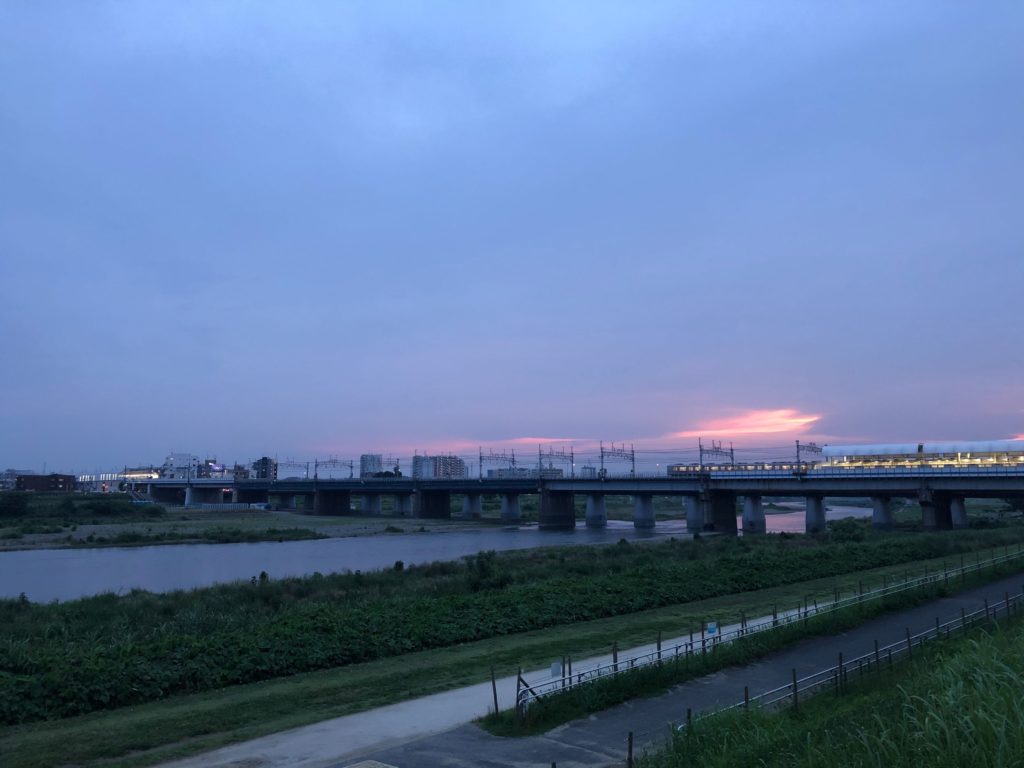 The other day, some friends and I went near the Tama river to enjoy the fresh breeze and the sunset. After relaxing by the riverbank, chatting and enjoying the sunset, we decided to try a French restaurant nearby we heard a lot about.
Look at this storefront! You feel like you are somewhere else for a little while, enjoying yummy food and the fresh air coming off the river.