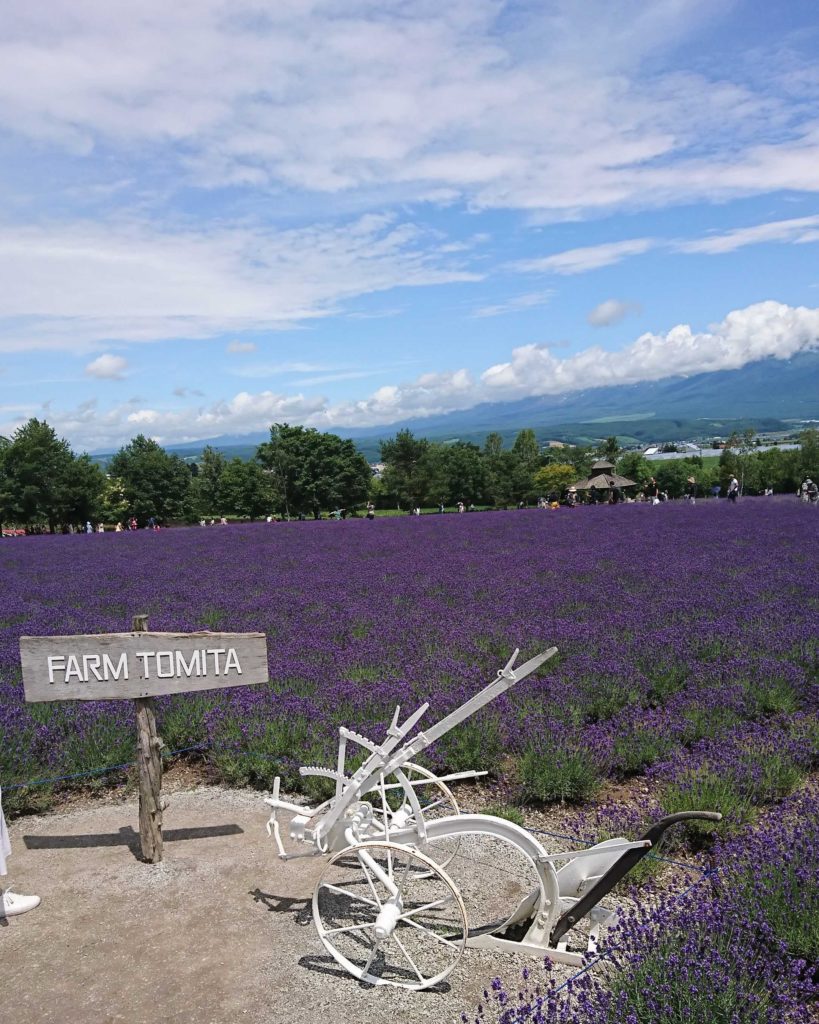 For most Japanese, Hokkaido is the best destination for summer vacation in Japan. The cool and refreshing air, yummy food and beautiful view make it worth the trip every summer.
Furano is one of the most popular spots in Hokkaido. It is famous for their lavender farms and flower gardens. Not only will you see the fantastic panorama view of purple lavender, but you can also enjoy many different lavender products, such as lavender perfume, essential oil, and even lavender ice cream!
Actually, Furano was just a little, local, unknown village until the 1970s. Most local people were lavender farmers making a living by farming. One calendar photo changed everything.
It was in the 1970s, when synthetic perfumes became popularized, and lavender farmers were facing a difficult time. The Old Japanese National Railway (JR) published a photo of Furano's lavender farm in their calendar. This photo made Furano famous in Japan.
Thanks to the beautiful purple flowers, farmers are now able to make a living by both agriculture and tourism. To give travelers nicer memories, farmers are developing many huge gardens with different flowers that look like a rainbow on the ground! Next time you travel to Hokkaido, don't miss out on Furano!