"Bento" is used in English, which goes to show that Japanese bento culture is famous around the world. It is not only a convenient lunch on the go. There are many different types of bentos in Japan and they are used in different situations. I would like to introduce a nice bento box I had at a recent conference, which some VIPs also took part in.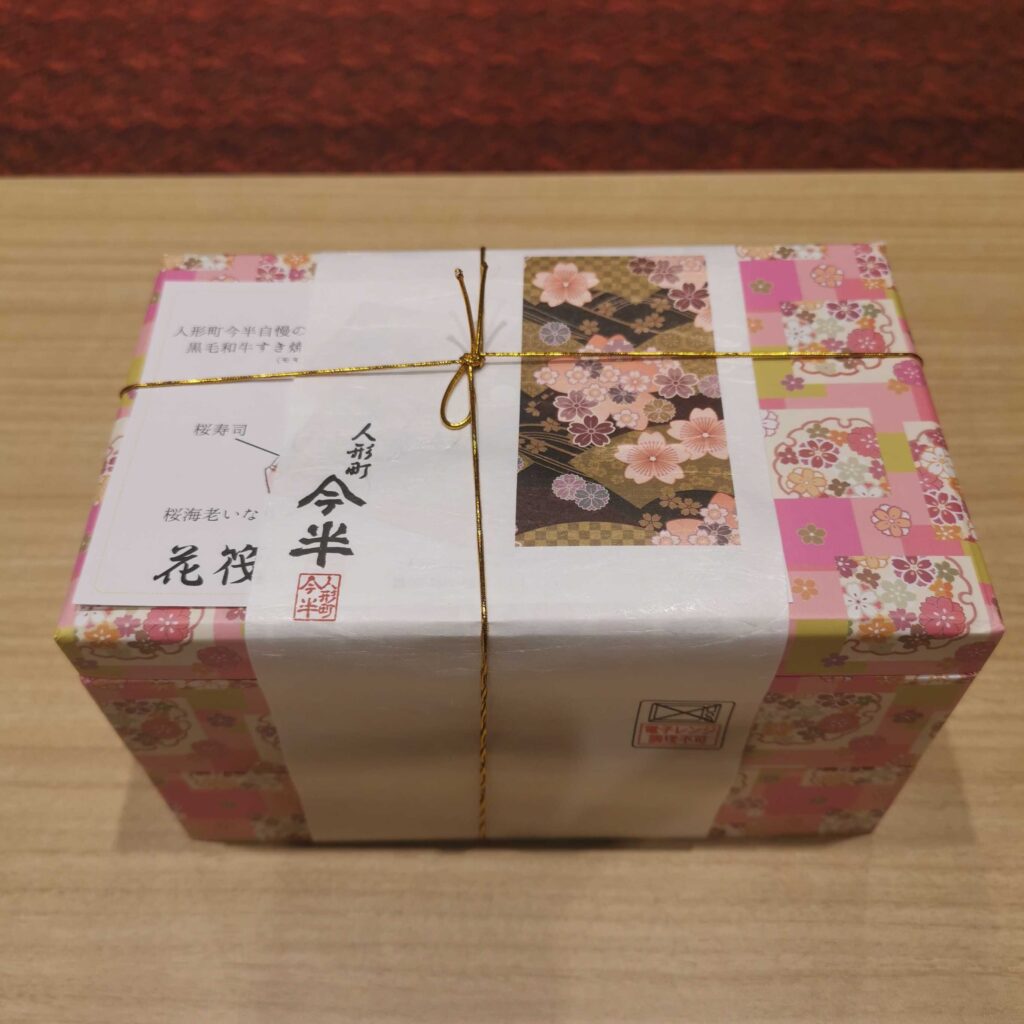 As you can see, the box design is in a Japanese pattern inspired by the spring cherry blossoms. In Japan, not only convenience stores and normal catering companies sell bentos, but many famous long-established restaurants also provide this service. The Bento in the photo is made by a famous Sukiyaki restaurant called "Imahan". If you have lunch in their restaurant, a reservation is needed and it may cost around 5,000yen.
When you open the Bento box, you can see there are 2 layers of the box and includes an introduction of the menu and how to eat it. The restaurant's signature dish, Sukiyaki, is included and the recommended way to eat is to dip each bite into the soft‐boiled egg.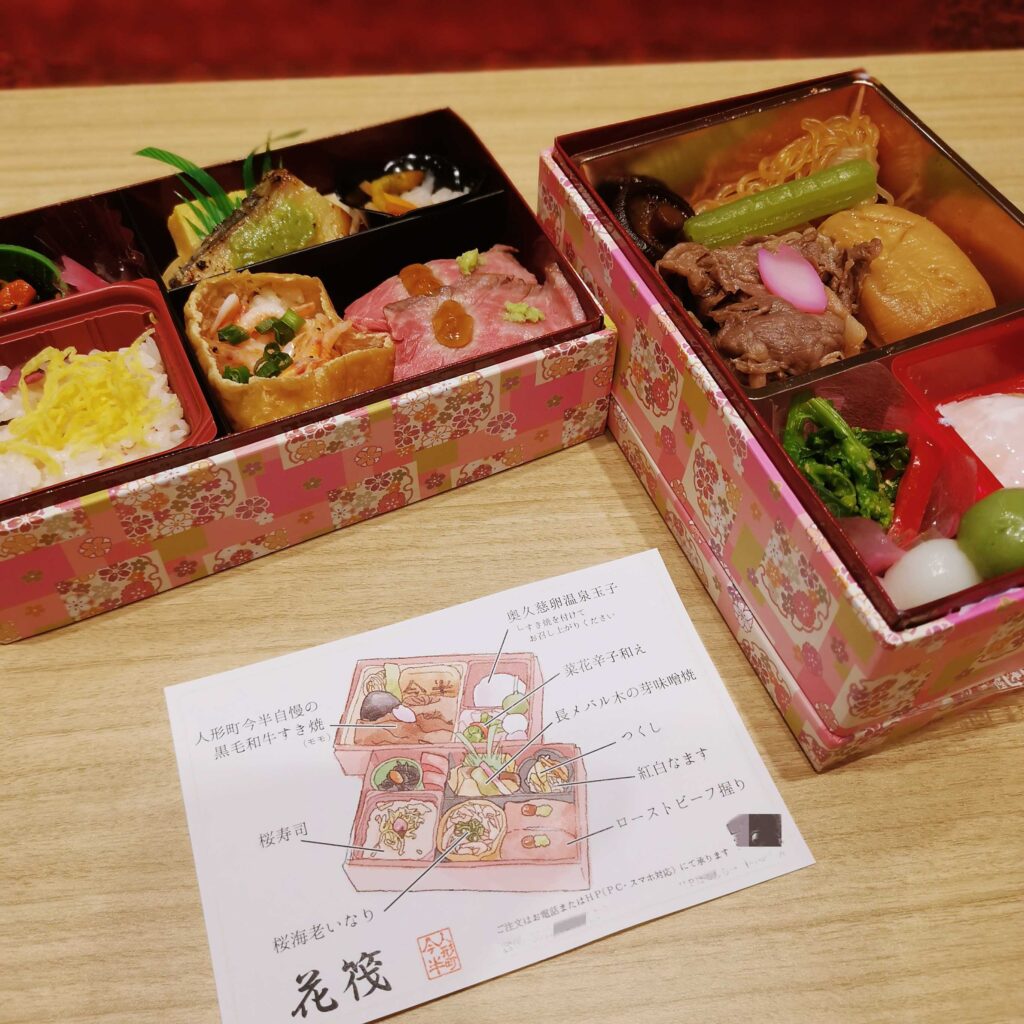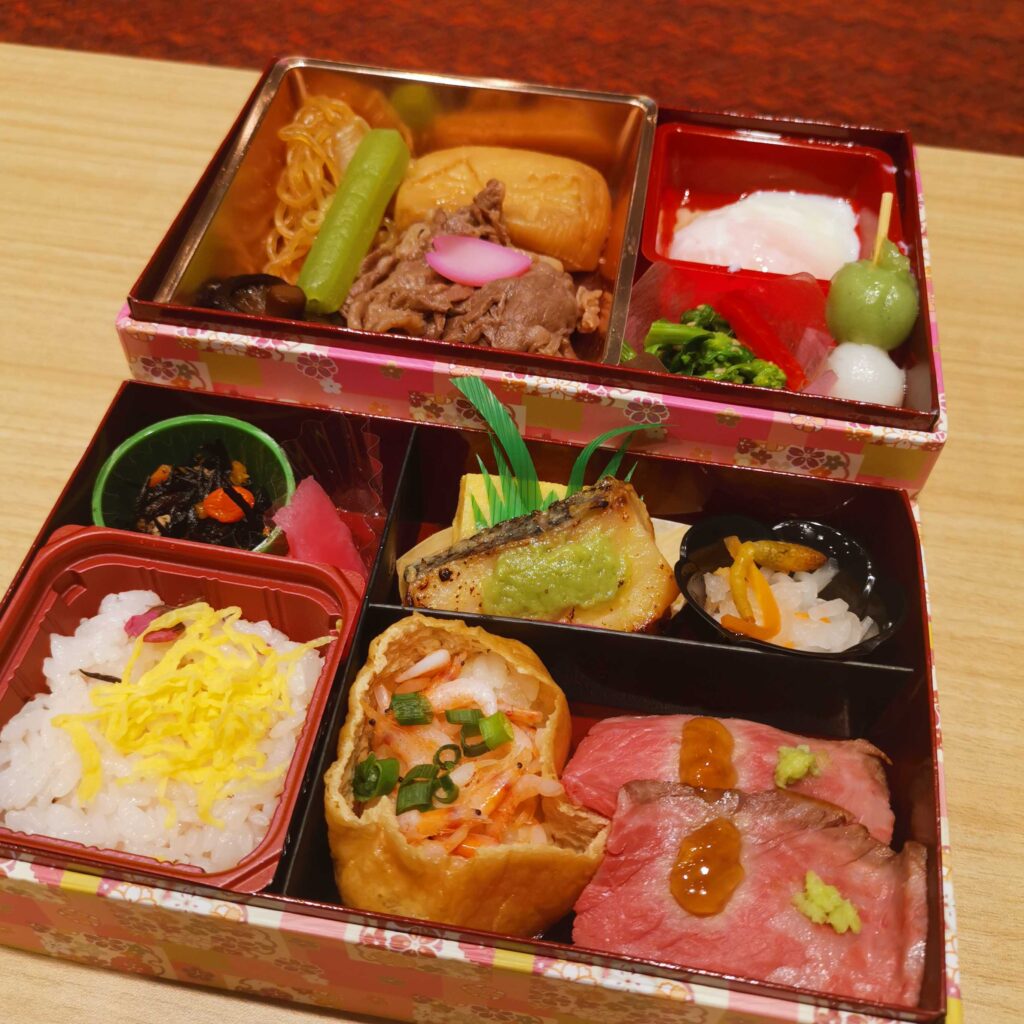 Besides Sukiyaki, there are also traditional Japanese dishes and western roast beef in the box. What a fantastic lunch box that can satisfy your eyes and stomach! It is cooked to keep the nice taste even when became cold.
This type of high-level bento is a great choice for a conference with many VIPs attending but a short lunch time.