It is officially spring! Spring in Tokyo is a nice season. Flowers and trees are in bloom and there are many warmer days after a long winter. I think spring also comes with lots of rainy, cloudy days and it always seems to happen during the cherry blossom season.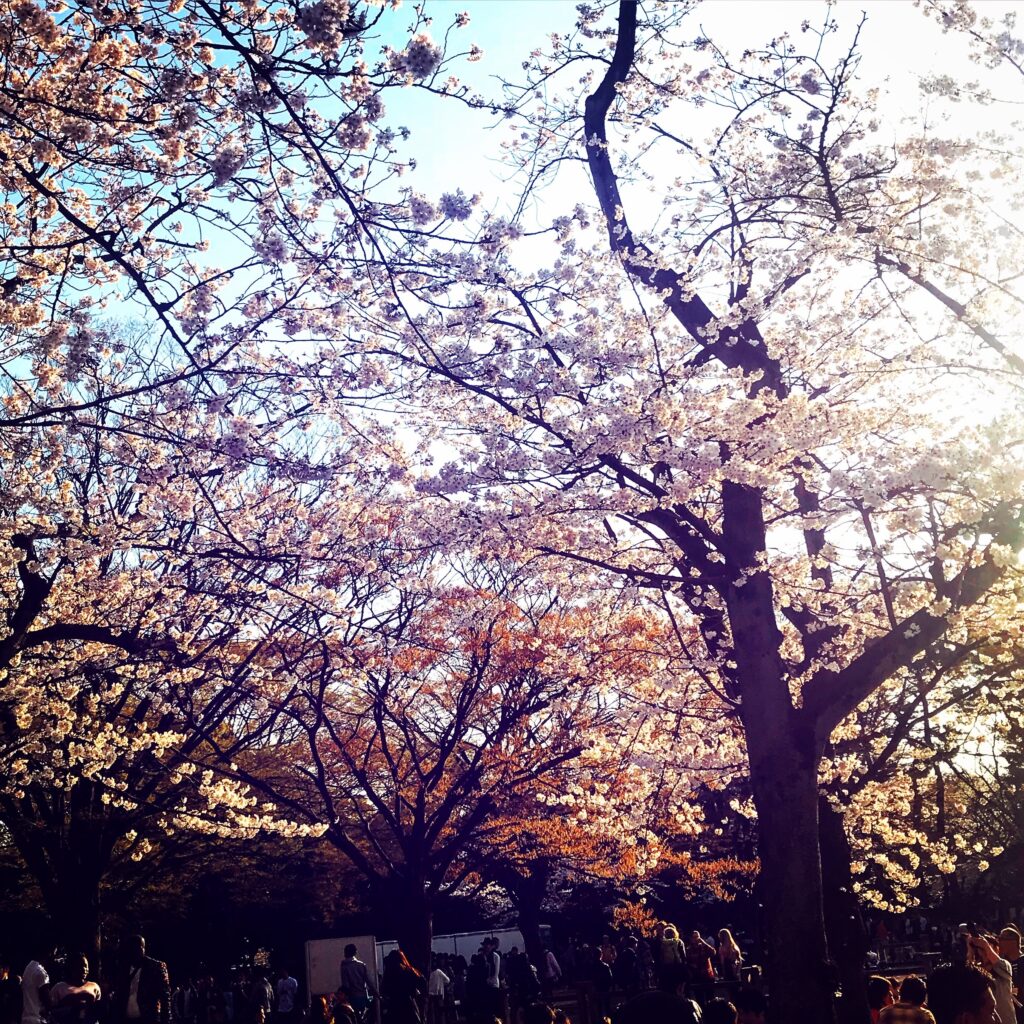 Of course the few weeks the cherry blossoms are in bloom is a magical time to be in Japan, however many times the season ends early because of a bad storm blowing or washing them all away. Last year, it even snowed during the cherry blossom season! That was the first time I've seen snow and sakura.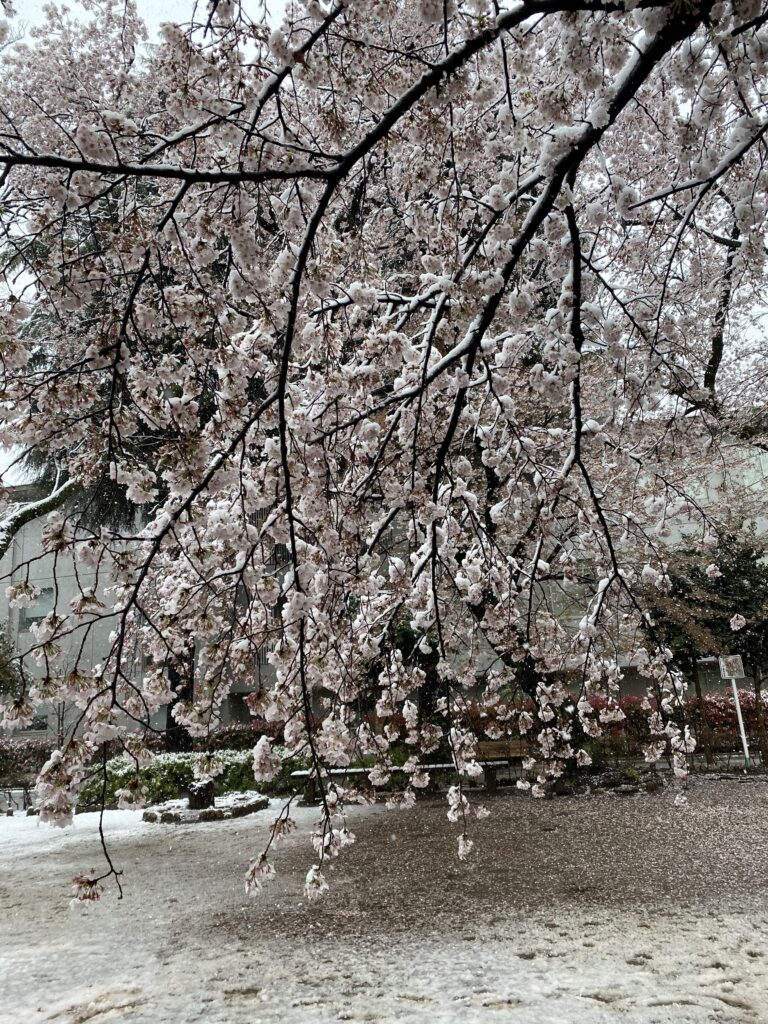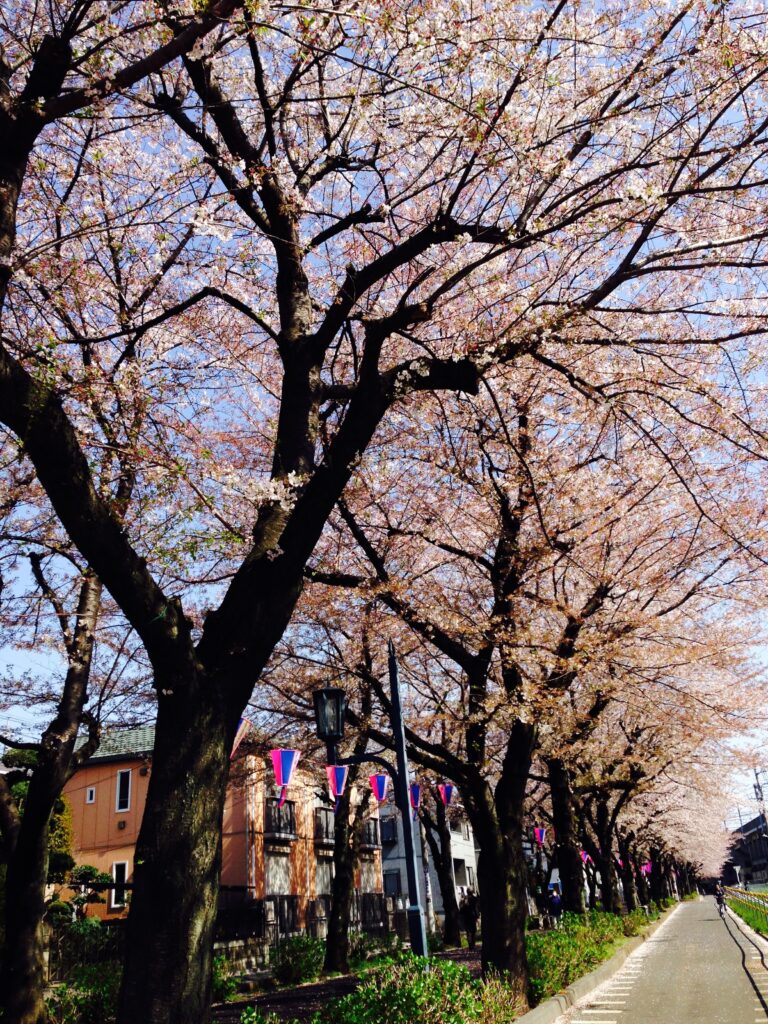 With luck on our side, we get beautiful warm days with clear blue skies while the sakura trees are in full bloom. If this is the case, you will see many many many people out enjoying the scenery. In some popular parks, people will go the day or night before and put down their blanket or "leisure sheet" as it's called in Japan. If you mark your spot, people will basically respect it and you can come back later. This would not happen in the US!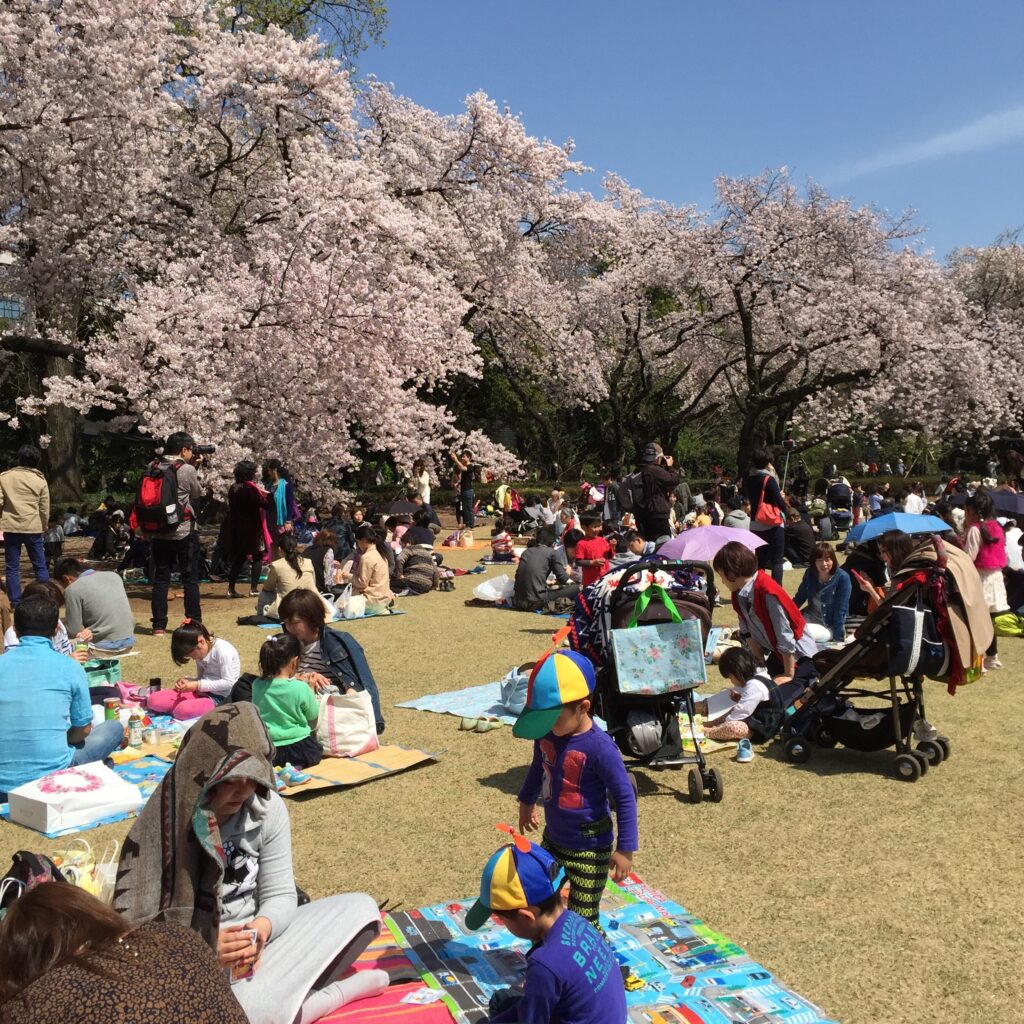 You will see every little square inch of the ground covered with people's sheets. People bring small little camping tables and many bring full meals or bentos to enjoy along with drinks. Lots of drinking goes on during hanami parties.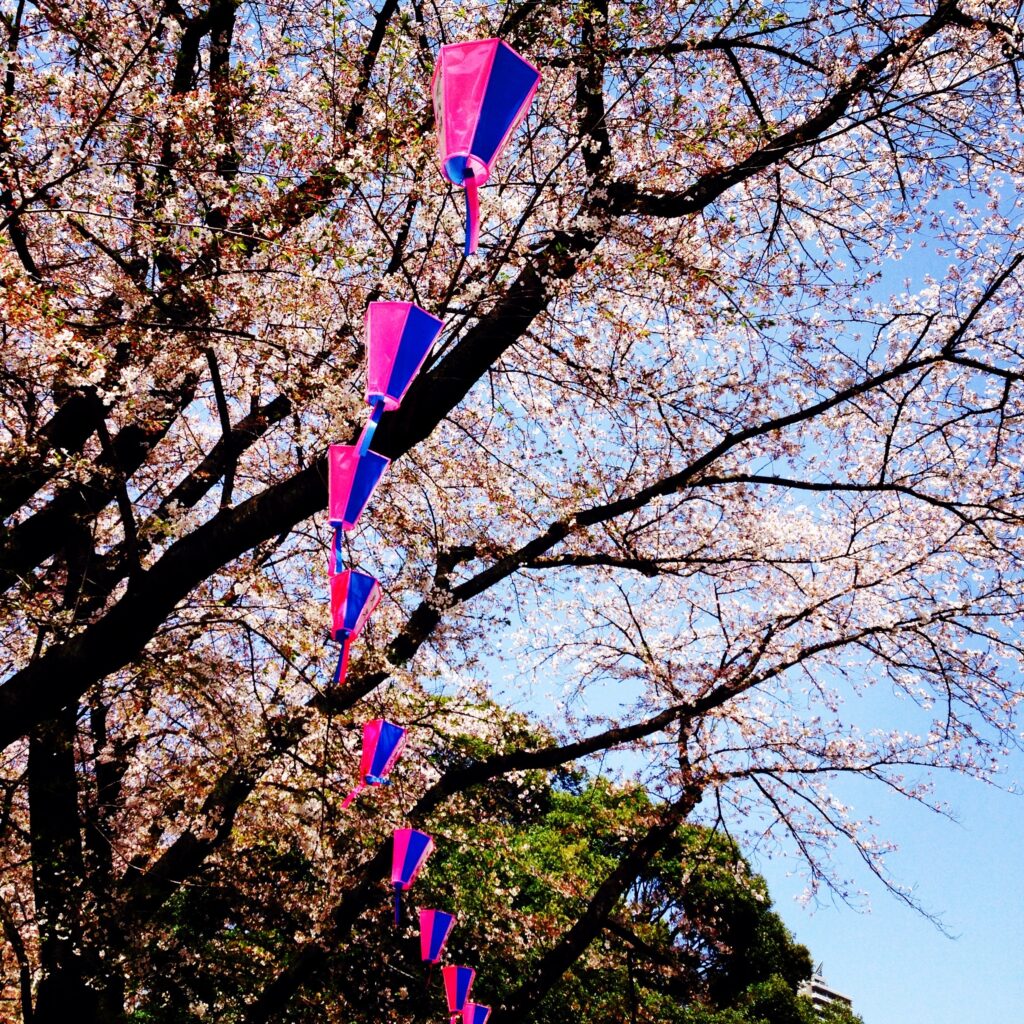 This is normally a very popular time for tourists but this year the borders are closed. Have you ever been to Japan to see the cherry blossoms? I think a hanami party should be on your bucketlist!