Japan has a lot of beautiful natural treasures.  
In Yamanashi you can enjoy a lot of nature, good food and wine while surrounded by wonderful views of Mount Fuji.
One day we decided to escape crowded Tokyo to go to Oshino-mura and the surrounding area in Yamanashi prefecture.
This time we stopped at Oshino-mura to see Oshino Hakkai = 忍野八海. Have you ever heard about this place? It is a small village famous for it's eight ponds of cristaline spring water, fed by snow that melts from the nearby top of Mount Fuji and filters down the mountain.
First let's have a break and enjoy soba, buckwheat noodles made with the local freshwater.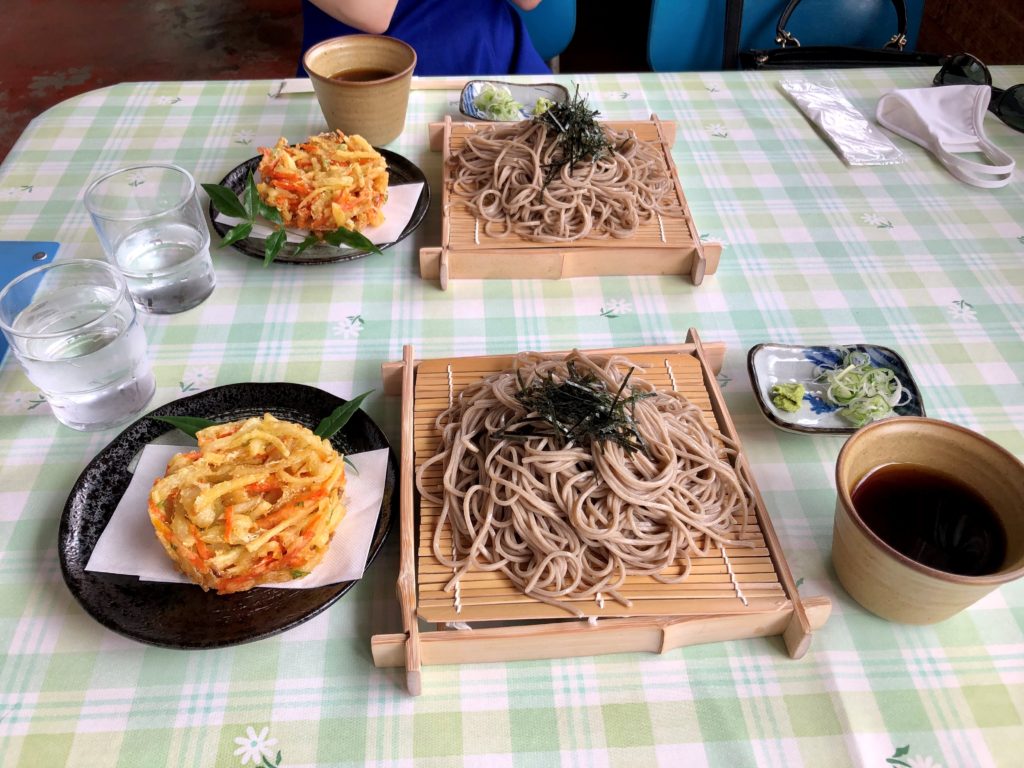 In summer, I challenge you to try to keep your hand in the water straight from the source for about 30 seconds! You will see how just 30 seconds feels long when the water is as cold as ice!
It is even possible to drink it directly from the source.
There are a lot of colored fish and luxurious vegetation to enjoy at the ponds.
Bonus: when the weather is clear, you have a great view of Mount Fuji!