In Japan, some ski resorts convert into camping areas in summer. I recently had the opportunity to camp at one such place in Gunma prefecture.
Because it's a resort area, the grounds were very well taken care of and the camp site is actually the ski slope, which is covered in grass in the summer. Instead of dirt, you have nicely manicured grass fields, surrounded by beautiful mountains and trails near by.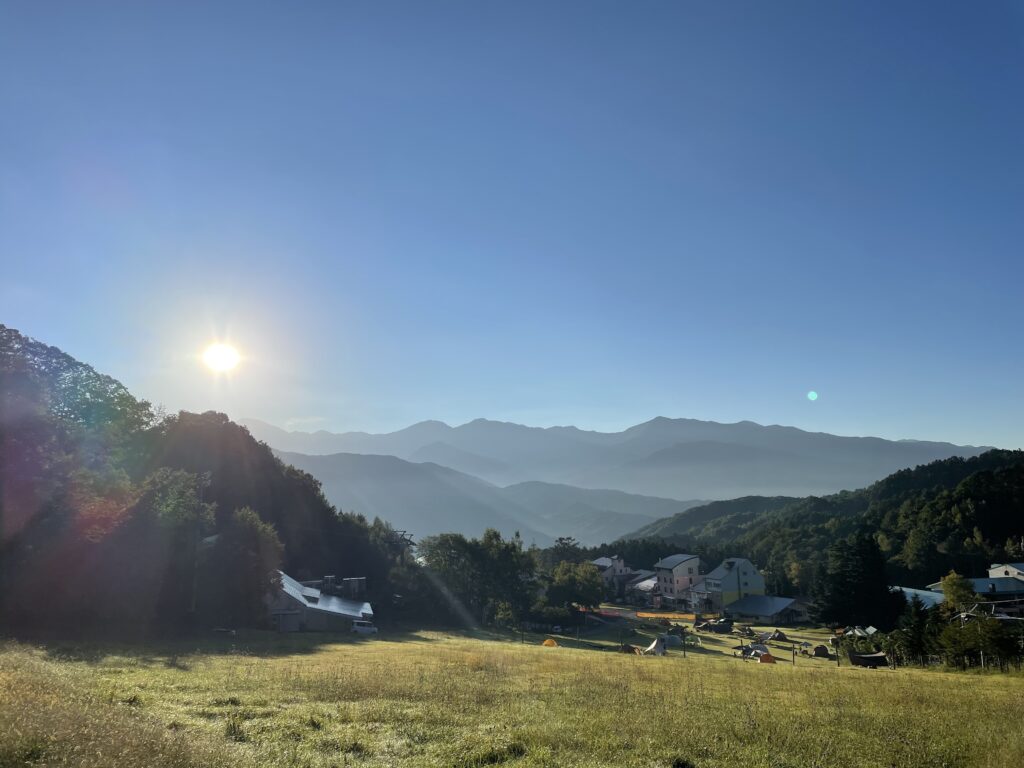 If you like the idea of camping, but don't like getting dirty, this kind of camping is for you! There is direct access to the hot springs at the resort, and the roads are paved and the grassy areas allow for minimal dirt.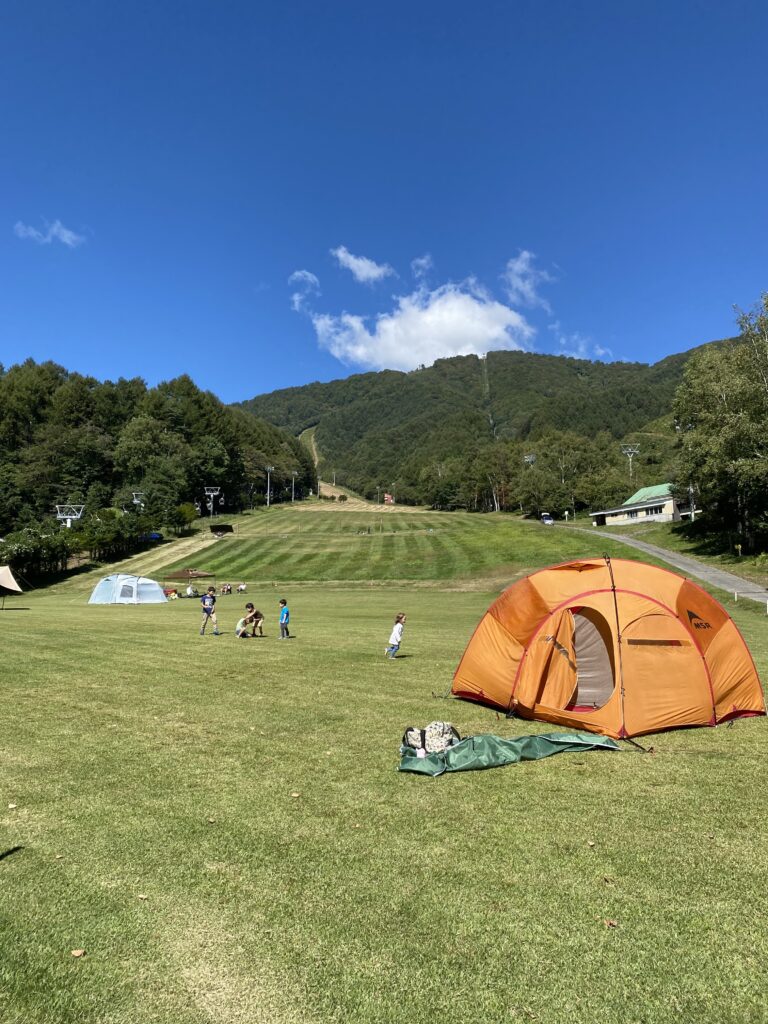 It's great that these resorts are able to utilize their space in all seasons, not only winter. I hope to camp here again sometime!