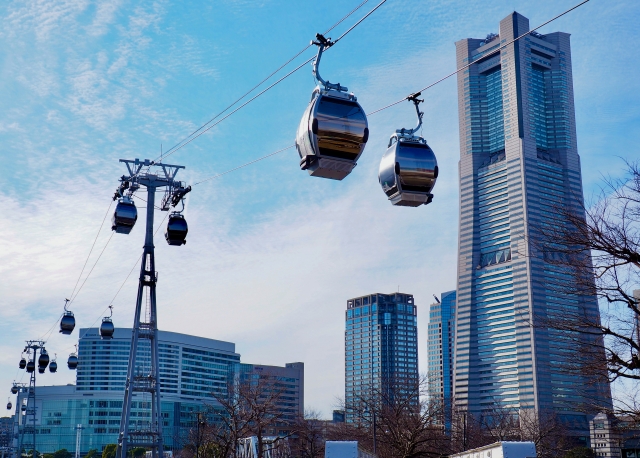 There are many ropeways that climb mountains, but I think ropeways that cross over the city are quite rare. In April of this year, Japan's first urban circulation ropeway started operation in Yokohama.
You can take a ride on this ropeway over the Yokohama bay area where the night view is very beautiful. It's a symbol of Yokohama, where you can enjoy the scenery with your family, friends and loved one without worrying about the crowds. The gondola is fully equipped with comfortable seating and air conditioning, and is designed to make you fully relaxed during your 5-minute journey.
When international travel resumes, this is a "must see" spot for tourists.