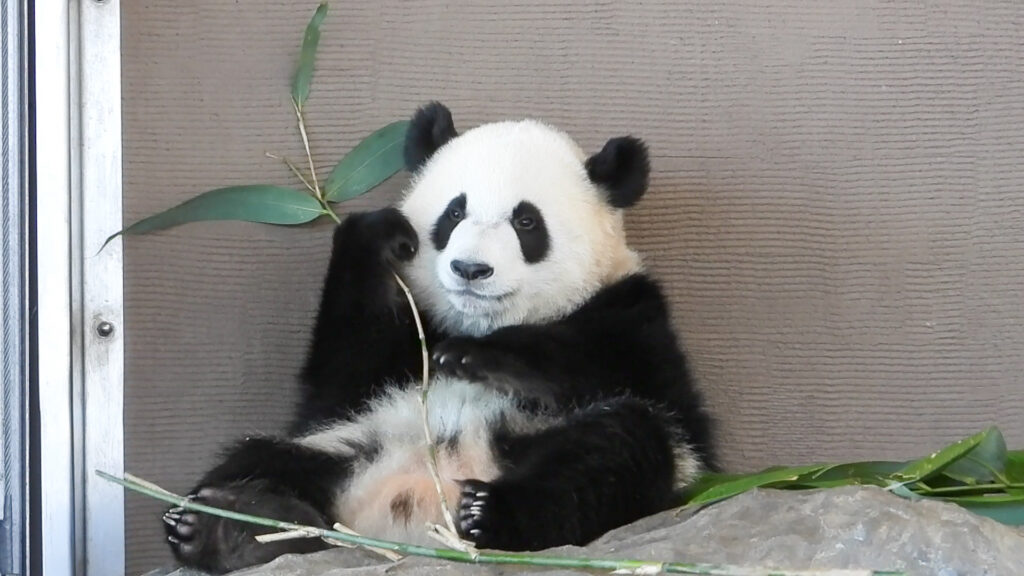 It is not too much to say that the Giant Panda is the most popular animal in Japanese zoos. In the well-known Tokyo Ueno Zoological Gardens, people line up to see pandas everyday. You can also find many panda goods in the shops nearby and Ueno Station.
Currently, the pandas you can see in Ueno Zoo are LiLi the male, ShinShin the female and their daughter Xiangxiang, who was born in the Zoo three years ago. In 2017 when Xiangxiang was born, there was news about her everyday. There was a public vote to name her and they received over 300,000 submissions. In the first few months public viewing of Xiangxiang opened, people had to enter a lottery for tickets for the opportunity to see her. I tried several times to get the ticket but never succeeded.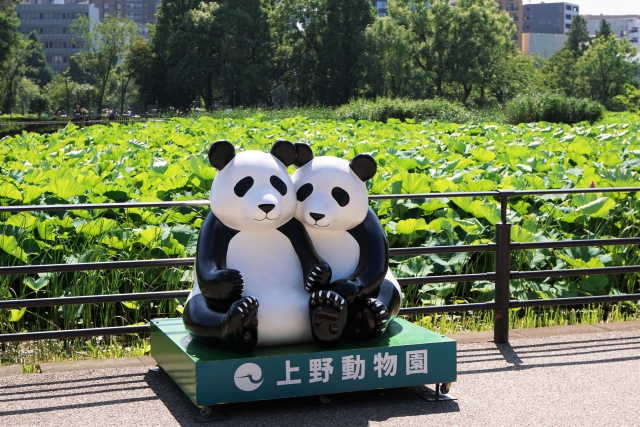 In June 2021, Lili and Shinshin became parents again. It was twin pandas this time! The panda babies are currently in the incubator, being taken care by their mother and the breeders of the zoo. I can image the big events, such as naming and new goods release, are coming and can't wait to join.
Let's think about new names for the panda babies!