Many of my posts are about nature and flowers, I guess I can't help but share what I love! It is so refreshing for me to see flowers and greenery and brightens my mood.
I like to have seasonal flowers in my little garden out front of my house. I have very limited space, like most people in Japan so it is hard to keep many plants but I enjoy changing out my flowers with the seasons. I don't think i'm much of a gardener, but I try to make sure they stay watered and pruned.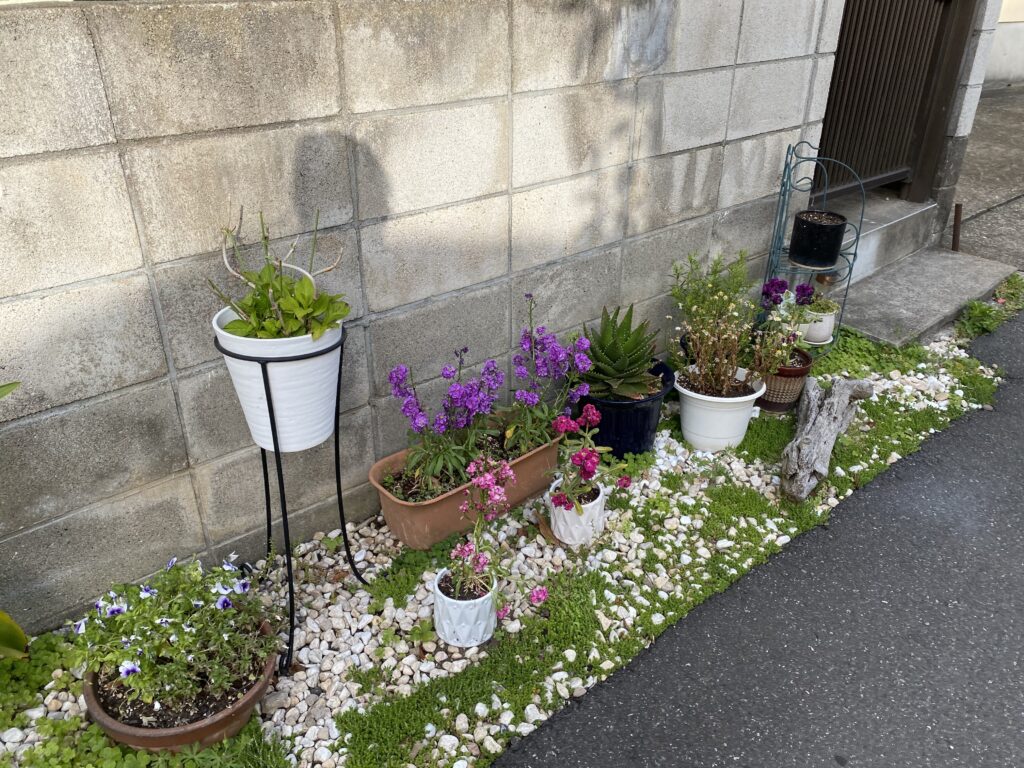 Some people do impressive things with the space they have. Many people have some potted plants out front of their place or on their balcony, but some people have exceptional gardens.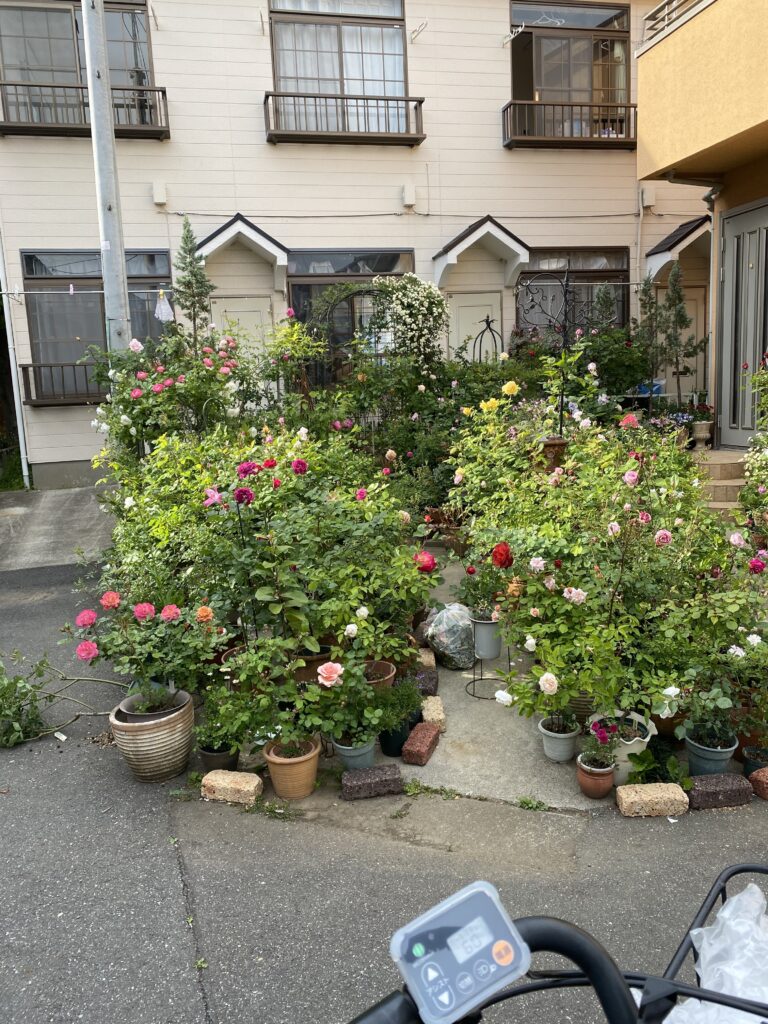 I came across this house with many many rose bushes while riding my bike, it stopped me in my tracks and I had to snap a pic! What surprised me is they are all potted. Usually I see rose bushes planted in the ground. It made me wonder what this house looks like when the roses aren't in bloom. There doesn't seem to be space for anything else. Well, it was certainly beautiful in bloom!