Did you see Kelly's post about Autumn in Japan?
The weather is the best to enjoy outdoor and indoor activities, but be mindful of Typhoons. As long as there isn't a typhoon blowing through, you have so many things to enjoy!
How about having some delicious seasonal fruit? It is the time of year to enjoy persimmon (known as kaki in Japan) and the sweet taste is fabulous! Do you have this fruit where you are from?
The image of "Japanese autumn" is probably the Japanese maple leaf changing their colors from green to yellow to red and then falling off completely…
Japan is also known for their beautiful Ginkgo trees with their golden leaves. You can enjoy it all over the city, for example in the Tokyo station area! ( You can also check Kelly's post)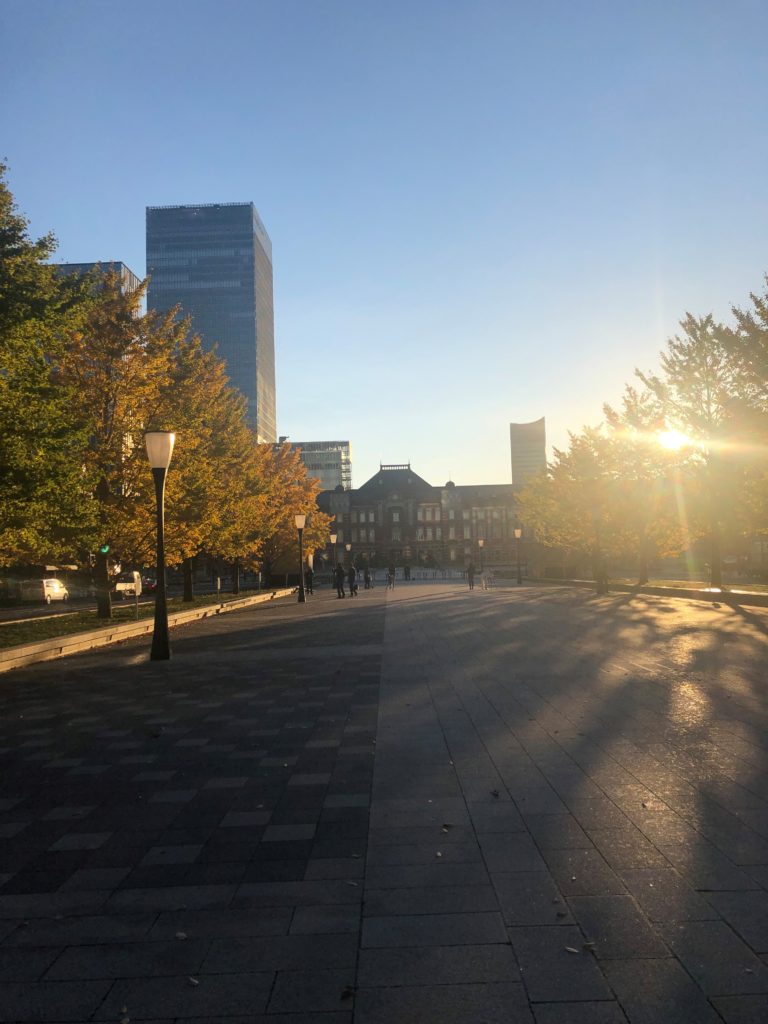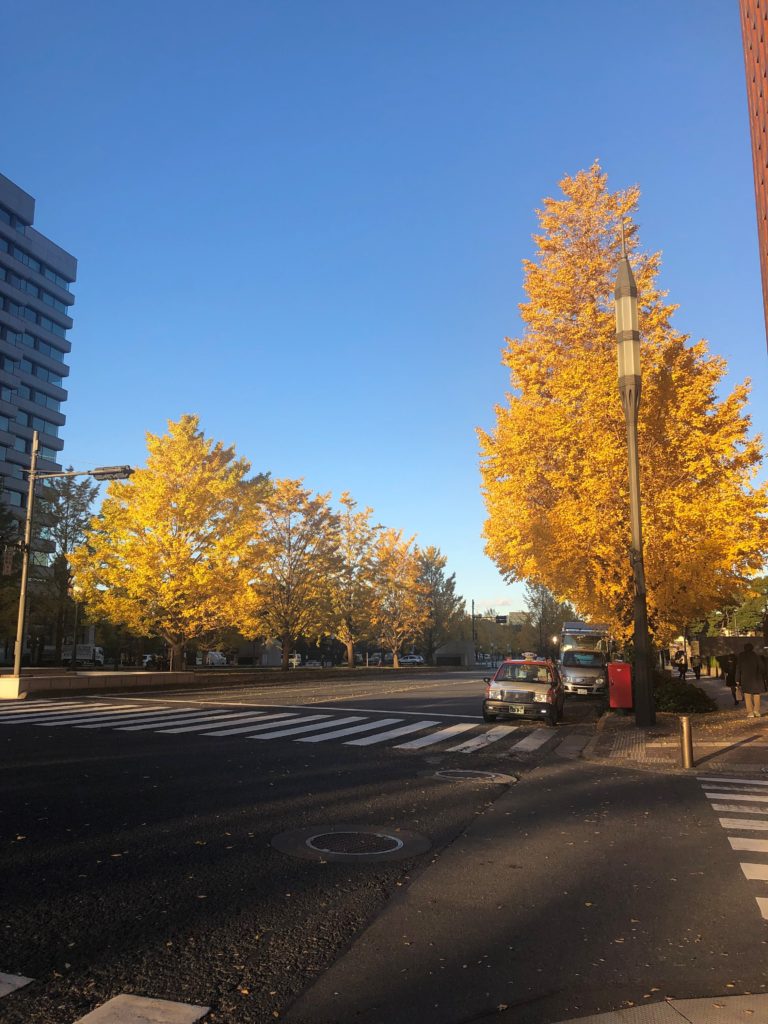 Just go outside for a walk and enjoy with your own eyes!