Are you a breakfast eater? Some people aren't, while others consider it the most important meal of the day. I love a good American breakfast (pancakes, eggs, bacon, toast…), especially at a hotel or restaurant but on the day to day, I don't eat much for breakfast.
In Japan, traditional breakfasts are things like rice, miso soup and fish. I hear more and more people have coffee and bread, but at hotels in Japan you will usually find "Japanese breakfasts" and "Western breakfasts".
On days I head to the office, I have gotten in the habit of stopping into a Family Mart convenience store on the way. They have self-service coffee machines that make really good quality coffee for less than 200 yen. Most of the convenience stores in Japan have these type of machines and pretty much all have good coffee in my opinion. I like the lattes and think the milk at Family Mart is the best – such good iced lattes! I highly recommend.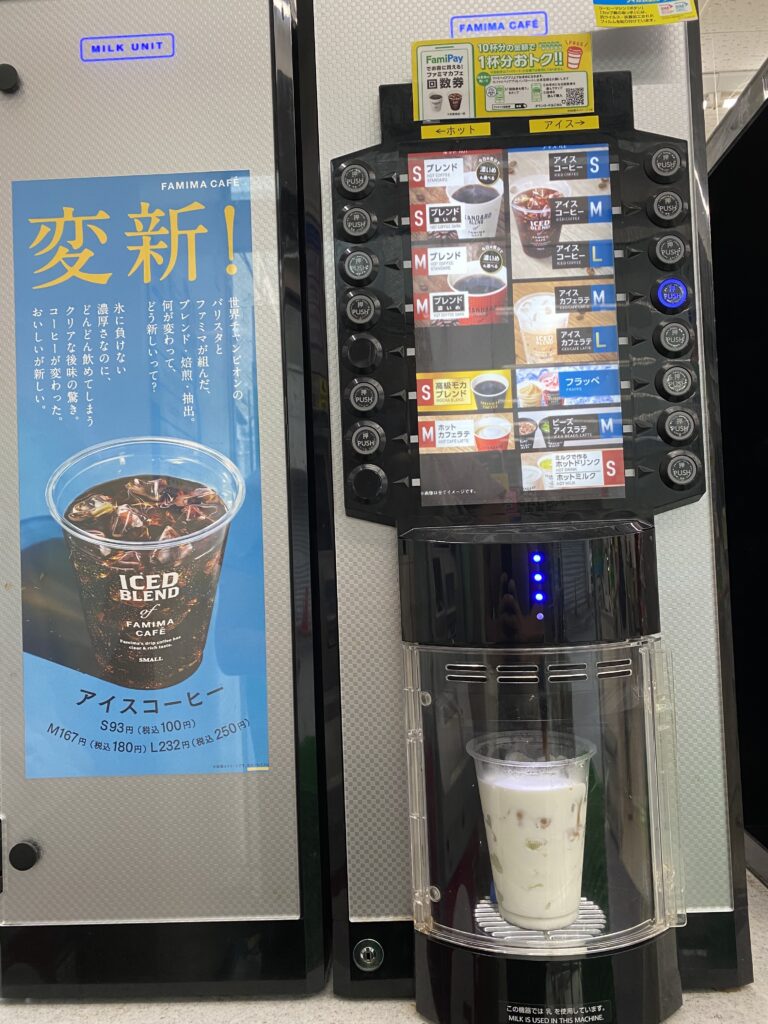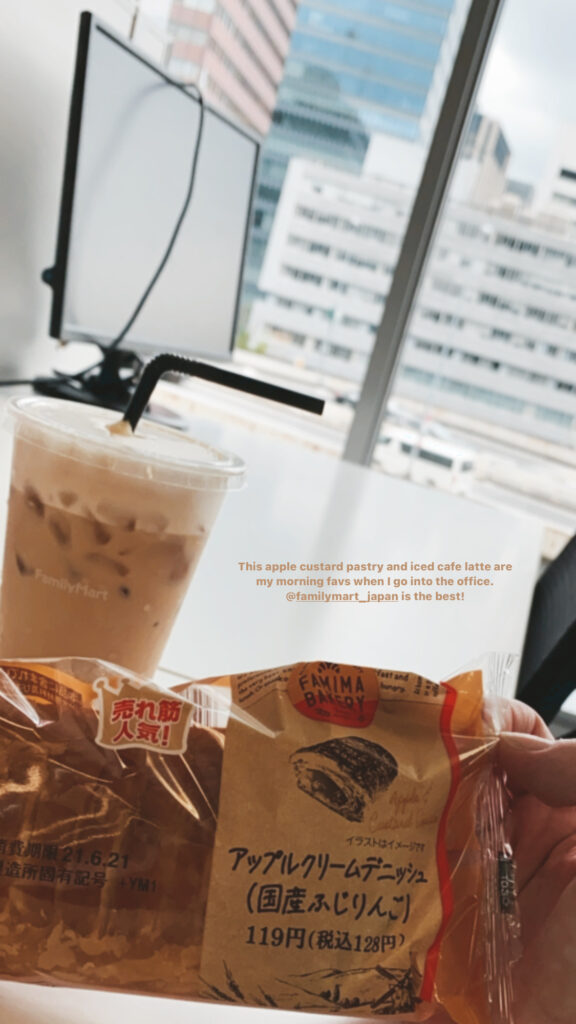 They have an area called "famima bakery" (famima = family mart). All the items are packaged, but they are freshly made and really good quality. One of my favorites is the apple and custard pastry. I also like these little mochi cheese balls… and pretty much anything I've tried.
For a quick and easy bite in the mornings, you can't beat stopping into a convenience store in Japan!