You get the best deals on lunch in Japan! Many restaurants serve the same food for lunch and dinner but offer a much better deal during lunch. You can have a great meal for around $10 including tax! In Japan it is not customary to tip so the price you see is what you pay. Often times it includes tax, otherwise tax is either 8% or 10% on food, depending on if you dine in or take out.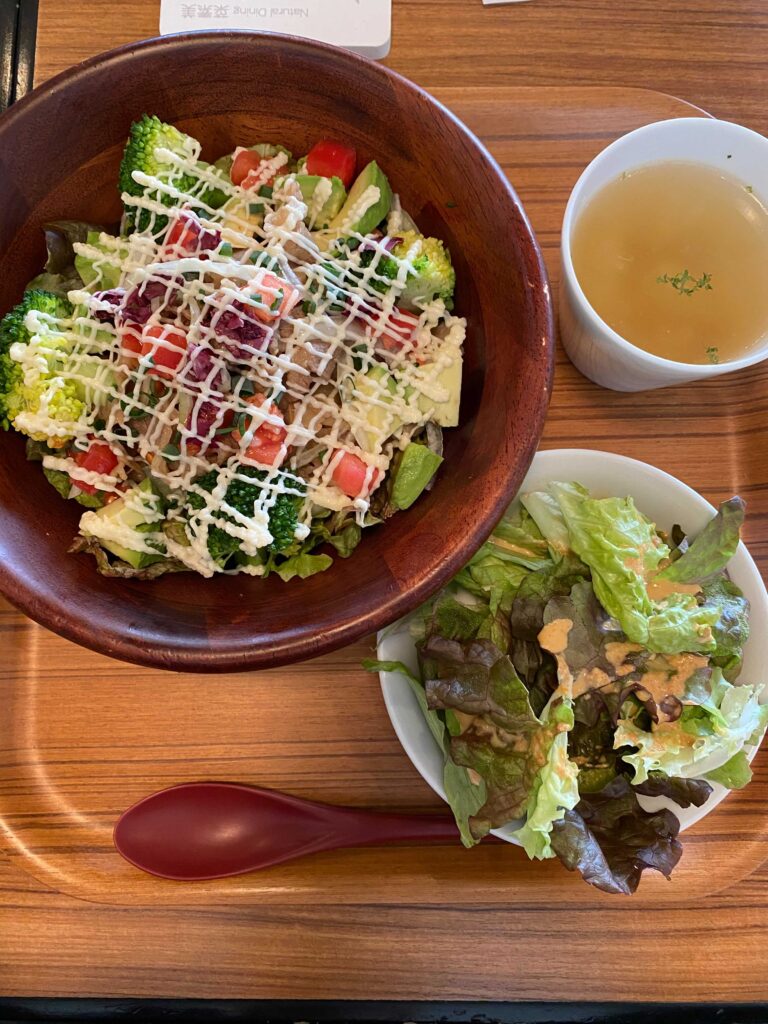 Many lunch sets include a side salad, and or bread, soup and a drink or even "drink bar" which is self-service all you can drink.
Maybe during dinner you'll get the same main course but you'll be paying the same amount without the drink or sides.
When I went to Kobe, we went to a famous Kobe Beef teppanyaki restaurant at lunch because we couldn't get a dinner reservation. Actually, our lunch was much more affordable than dinner would have been for the same exact thing!
If you're in Japan, I recommend going out to lunch if you are trying to save a little money or the restaurant you want is hard to get into at dinnertime. You'll likely get a much better deal and it makes for the same great experience!